David Howman: The Big Interview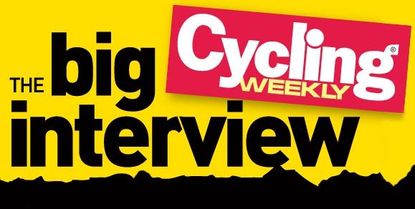 David Howman has a big year ahead of him. As the sporting world builds up to the London Olympics, the World Anti-Doping Agency's (WADA) director general is largely responsible for ensuring they are clean and fair.
The former barrister was involved with New Zealand's tennis and rugby administrations before moving to Canada and working for WADA, but he can hardly have imagined the battles he's had to fight since.
Catching cheats and monitoring their sanctioning is par for the course, but WADA has recently found itself in legal wrangles with one of the very bodies that helped create its all-encompassing anti-doping code.
The high-profile dispute with the British Olympic Association (BOA) is now in the hands of the Court of Arbitration for Sport (CAS).
CW: What are your biggest achievements?
DH: The initial achievement was to write the code and then revise it; rules that are used in every country in every sport. The next major significant step was getting the UNESCO convention in place, which 164 countries have now ratified. Then there were all the auxiliary issues: better science, improved cooperation with law enforcement, Interpol and customs, as well as arrangements with the pharmaceutical industry.
Is anti-doping legislation applied evenly, worldwide and across the board for all?
DH: They all are subject to the same rules. The exceptions are the USA's major leagues, which are privately owned and not connected to the government, or the Olympic movement. They remain outside our remit.
The rigidity and strictness varies from sport to sport and country to country because they're dependent on the available resources. We've worked with the regional anti-doping organisations to help some countries who don't have available resources. Those programmes are small compared to the UK, but it's still a huge advance considering there was none in place originally.
Is there ever going to be drug-free sport?
DH: It's like saying to journalists, are you ever going to have plagiarism-free journalism? You're not, because it's human nature to try to cheat and take a few shortcuts if you're able to. I don't look at it as a losing battle; I look at it as you win certain battles, but the war will never be over.
Cycling has had some big doping problems in the past. How clean is the sport now compare to 10 years ago?
DH: The UCI has created a very extensive programme in the fight against doping, they led the way in the biological passport and so on. They are conducting a very good campaign and their programme is right at the top. What happens as a result of that could be that there are those that are found and detected versus some sports that don't conduct such rigid programmes and therefore don't detect the same numbers.
Has the biological passport helped in cleaning the sport?
DH: We think so. It may mean that those that are trying to cheat take far more sophisticated steps to do so, but they won't be easy. Our feeling is that the passport has reduced doping.
Is erythropoietin (EPO) still sport's biggest nemesis?
DH: You wouldn't want to say it's the only problem, but EPO is widely used and abused, and not checked for enough in many sports. In the last few months, we've been trying to make sure that more samples are being sent to laboratories for analysis. They're not, and that's all a bit distressing. I'm throwing out a challenge to those who conduct the anti-doping programmes to make sure the quality is improved.
What we will do in the next 12 to 24 months is put together protocols for the national anti-doping agencies. We will aim to show how money can be spent more wisely and not wasted, new ways of looking at how intelligence can be put into testing programmes as well as how the biological passport can be best used.
Is it concerning that athletes slip past only to be later caught in investigations?
DH: It's very concerning, that's why we've taken steps to ensure that the evidence that might be gathered by enforcement agencies can be used by the anti-doping agencies. That's a significant advance so the sort of thing that Marion Jones got away with may not be so plausible. That's certainly going to be the case in the UK, and the officials there are going
to be using that approach.
The other thing that has improved are the methods of detection. That doesn't mean that there's no room for improvement. We have to be aware of things like micro-dosing, the new sort of cocktails where people are putting various substances together to 'sneak under the radar' and so on.
How widely used is clenbuterol in cycling?
DH: I think that it has been abused not only in cycling, but in other sports for a number of years. The substance isn't taken inadvertently; it's taken intentionally and therefore must remain on the prohibited list.
Thresholds are pretty difficult things because someone who took the drug three weeks ago, now only with a small amount in his system, won't be picked up. What we have to do is continue the research to determine a way to distinguish between clenbuterol that's taken directly and ingestion of clenbuterol via animals.
How extensive a threat is clenbuterol contamination in Europe? Is is significant?
DH: It's a tiny threat. I think the issue is only contained to China and Mexico. We're working with the governments of both countries to make sure they eliminate this.
What's the biggest threat to clean sport ahead of the London Olympics in 2012?
DH: We're challenged by the sophisticated doper, who is surrounded by sophisticated people and his whole entourage. The same way we've seen in the past with Marion Jones, who was eventually picked up, but competed in the Olympic Games in that sort of stealth-like fashion. What we will do in the lead-up is make sure athletes are identified as being potential attendees and are rigidly put through testing programmes so that if there are some who are cheating, they are picked up before they get to London.
What has happened since the CAS ruled against the IOC's rule 45 on October 6?
DH: We wrote to the BOA and said you might want to look at your rule because it seemed to us that the BOA rule fell into the same category. We never heard back from the BOA.
Our board had a compliance report due on November 20, we engaged a well-known lawyer in the UK to give us an opinion, we got it and sent that to the BOA - we still never had a reply. The board eventually decided that the BOA wasn't compliant.
It's a war of words, but pretty simple as far as we are concerned. They are either compliant or they aren't. The board decided that they're not. We report that and they have that right to appeal. If they appeal, we'll assure the appeal is processed as quickly as possible. It's a simple issue and won't bother the judges for long. We will help as much as we can.
They have what I think the court will describe as 'an extra sanction beyond the code'.
How long has the WADA been aware of the non-compliance of BOA's bylaw?
DH: We were aware of the rule in the same way we were aware of the IOC's rule. We thought the right place for that to be determined was at the court [CAS]. We wrote a plea for the court to consider in the IOC case and we just waited for the outcome.
Do you expect the IOC and the BOA to pursue changes to the World Anti-Doping Code when it comes under review?
DH: We said that we are open to suggestions, given they are compliant to human rights rules. We don't want to have rules that are against those human rights laws. If there's a good consensus, then we will be happy to change.
Related links
Contador banned for two years after clenbuterol positive
WADA: Say no to doping
BOA's lifetime Olympic ban for doping violates WADA code
March 2008: David Howman, The Big Interview
Thank you for reading 10 articles this month* Join now for unlimited access
Enjoy your first month for just £1 / $1 / €1
*Read 5 free articles per month without a subscription
Join now for unlimited access
Try first month for just £1 / $1 / €1
Founded in 1891, Cycling Weekly and its team of expert journalists brings cyclists in-depth reviews, extensive coverage of both professional and domestic racing, as well as fitness advice and 'brew a cuppa and put your feet up' features. Cycling Weekly serves its audience across a range of platforms, from good old-fashioned print to online journalism, and video.