Minister asked to intervene in 2012 Legacy Velopark controversy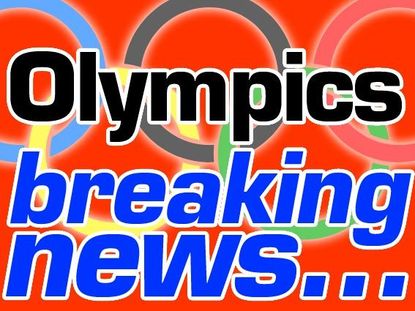 Get The Leadout Newsletter
The latest race content, interviews, features, reviews and expert buying guides, direct to your inbox!
Thank you for signing up to The Pick. You will receive a verification email shortly.
There was a problem. Please refresh the page and try again.
Hugh Robertson, Minister for Sport and the Olympics, has been asked to help solve the controversial issues which could threaten the successful completion of the Legacy Velopark post 2012 Games.
The open letter to the Minister, reproduced in full below, is from the Eastway Users Group who were prompted to write after reading in Cycling Weekly that the Minister had been unaware of problems.
The Minister, who has enthusiastically embraced our sport and is actively involved influencing changes in the law to safeguard the future of road racing on the highway, told Cycling Weekly that any dramatic changes called for to the Legacy Velopark would have to cross his desk first.
To put this into perspective, plans for a Velopark pre-dated the Olympic bid. These plans enhanced the Eastway Cycle Circuit which had stood on the Olympic site for 30 years before it was demolished to make way for the Games, and also included an indoor velodrome.
And they played a key part in London's successful Olympic bid in 2005
Now, after years of careful consultation and planning, they are at risk, for no other reason than the Olympic Park Legacy Company have decided they have another use for an attractive piece of riverside land!
British Cycling, the Lee Valley Regional Park Authority who will manage the Velopark, and Eastway Users Group are concerned that should the OPLC get there way, completion of the Legacy Velopark could be seriously delayed.
EUG go further and say the alternative plans for the road and mtb trails are a poor substitute. But worse, the money to build it could disappear, if the project gets shoved to the back of the queue.
A leading figure in the 2012 Games says EUG is right to fear that money might not be there, if the project is delayed, despite all assurances to the contrary.
Eastway Uses Group letter to the Minister.
Hugh Robertson

Minister for Sport and the Olympics

Department for Culture Media and Sport2-4 Cockspur StreetLondonSW1Y 5DH



11 February 2011



Dear

We are committee members of the Eastway Users' Group which has campaigned since 2003 to secure a legacy from the loss of the Eastway Cycle Circuit. This important amenity was enjoyed from 1975 to 2006 by many thousands of sport and recreational cyclists. Its 24ha of Metropolitan Open Land for cycle sport is now in the Olympic Park Lands. Riders enjoy the relocation we eventually secured after a period with no amenity and look forward to a smoother legacy return to the site for our Olympic sports.



We have real worries about the late changes the Olympic Park Legacy Company seeks to bring to the transformation. Having seen your recent comments as made to Keith Bingham of Cycling Weekly, I am concerned to open a dialogue to gain further understanding of our needs within the legacy from London's Games.



The consented scheme was carefully consulted over two years and comes with secure funding from the legacy transformation budget. It is self-contained and can be delivered by May 2013, independently of the works all around. It manages the many through-routes to make a sustainable and operable sport facility in the shared public realm open space that has rightly been protected through the legacy planning process. It can be used intensively during organised events and casually for everyday use.

This was not easy to achieve, but in two years' of design we agreed on principal features: - Bridges over the River Lea, a road circuit visible from the velodrome's plinth level, off-road trails around the outside of the whole site; all set within a pleasant parkland - The consented scheme really does deliver on Section 5 of the Olympic Act (2006) and gives Olympic Legacy in MOL for sport, recreation and open space.



We first learned in August 2010 that the OPLC is seeking to build on nearby legacy transformation public realm open space to the West of the River Lea. It seeks to push the Velopark east off its centre of gravity around the velodrome. This means increased costs and wastage by abandoning Games-time structures that were planned for legacy including the removal of a river bridge to 'improve' adjacent parkland on which it does not wish to build. Moving the cycle circuit east also entails removal of a road and the loss of development land further east which already has outline consent. This cost will doubtless be loaded onto the transformation costs for cycle sport and we are right to worry about how the project could slip on timing, funding or both.



We have grave and informed doubts about the possible suitability of any revised layout:-


Ground contamination on a mound of material not removed from the site
Roadside noise and intrusion from the A12 and loop roads
Airborne pollution of such a roadside site
Poor sight-lines for riders, coaches and spectators
A road circuit that makes dreary progress between built and road developments
Consecutive passages through a shadowed underpass
Two dead turns on top of embankments divorced from the landscape
A layout which cannot be used in one complete loop
The lack an operational centre of gravity for the road and off-road circuits
Off-road provision accessible only by crossing the road circuit
No possibility for the important winter discipline of cyclocross
Public interaction in many areas where riders are out of sight next to built development and thoroughfares.


The OPLC's wish to push the cycle circuit and whole Velopark aside puts the future of our sport and the legacy return at risk. In providing just another development platform it denies the London-wide value of re-providing Eastway for cycle sport on exactly the site where Olympic sports had a past and deserve a future as promised and paid for.



The consented scheme was truly consulted and agreed. The permissions set out very clear open space commitments together with a red-line plan to show public realm. The OPLC wants to build on the parklands and is actually attempting to portray these lands as being improved by its development - We wonder if OPLC can meet its open space commitments and how it will improve MOL by building on it....?! This is not what London's council tax payers were told and the marginal gain for any developer on top of the national investment of £9.2bn would surely come at too high a price.



The consented scheme takes the experience of Eastway which worked well as a public open space that was for sport. The Velopark adds the world's best velodrome and a scaled-down BMX. We are confident the consented scheme will be a well-used and highly viable sporting attraction able to secure its revenue funding needs.



I would be grateful if you could let me know whether you agree that a meeting on this matter would be helpful and appropriate. I am very happy to coordinate and to bring the relevant parties together for a full discussion of this very important topic relating to legacy open space and public realm in the Olympic Park.



Yours sincerely,





Michael Humphreys chair, Eastway Users Group

John Carden, Chris Jones, Russell Jones, Konrad Manning, David Rossi
Thank you for reading 20 articles this month* Join now for unlimited access
Enjoy your first month for just £1 / $1 / €1
*Read 5 free articles per month without a subscription
Join now for unlimited access
Try first month for just £1 / $1 / €1
Get The Leadout Newsletter
The latest race content, interviews, features, reviews and expert buying guides, direct to your inbox!
Keith Bingham joined the Cycling Weekly team in the summer of 1971, and retired in 2011. During his time, he covered numerous Tours de France, Milk Races and everything in-between. He was well known for his long-running 'Bikewatch' column, and played a pivotal role in fighting for the future of once at-threat cycling venues such as Hog Hill and Herne Hill Velodrome.