£multi-million Legacy Velopark safety issues resolved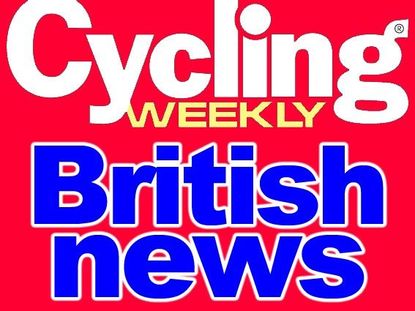 Key issues with the Planning Application for the multi-million pound Olympic Legacy Velopark were resolved at meeting between Olympic Delivery Authority, Eastway Users Group and British Cycling last Friday.
The Velopark will consist of a road circuit, mtb course and public trails and cyclo-cross course and will be built around the London 2012 Olympic Velodrome and BMX track after the Games.
Fencing of the 1.6km road circuit will be designed with safety in mind - in case riders crash into them - and will be omitted altogether from some sections. The type of surfacing to the bridges crossing the River Lea has been agreed. The judges/scorers box is now on the plan - it had been omitted - and will offer raised views over the circuit.
Eastway Users described as "plausible', new designs integrating a 5km mountain bike circuit with cyclo-cross course and 7.5km of recreational off-road trails. There were concerns that public use would clash with race meetings.
To avoid clashes between public users and mtb competitors where the racing course and public areas meet, the ODA say marshalling with be necessary and for other Park users to be diverted. Removable fencing and gates will be used in specific areas to achieve this, say the ODA.
Further meetings are planned with an off-road design group. Eastway Users say they welcome this commitment to finalise course design, which must consider widths and allow for overtaking.
Prior to this recent meeting, British Cycling CEO Ian Drake made it clear to Cycling Weekly that they consider that all the issues raised will be resolved and therefore there was no need for BC to comment publicly on them.
Eastway Users take a different view and want to keep their members informed. Although pleased with the outcome of the last meeting, the group is concerned their requirements are not jeopardised as they were on the Eastway relocation site at Hog Hill in Redbridge, where landscaping prevented changes being made to the off-road circuit there.
Humphreys said: "We have to get a properly established work group of people who know about XC and cyclo-cross racing. The ODA seems happy to be under a planning condition for this to be set up and users are happy to provide a few well-informed and experienced people. It is encouraging to have been listened to by the ODA, but of course we have to keep the plans on-track untll the days we have our first races on the site."
An example of oversight, he said, was the circuit fencing details and judges' cabin, which really ought to have been right from the start. "There was a lot of detail in the application that would not have allowed us to race, so it's been essential to get the variations and further consultation set in place.
"I hope the planners, the authorities and the operator will all follow-through on helping everyone who wants to get the details right. 2013 - Bring it On!"
Thank you for reading 20 articles this month* Join now for unlimited access
Enjoy your first month for just £1 / $1 / €1
*Read 5 free articles per month without a subscription
Join now for unlimited access
Try first month for just £1 / $1 / €1