Phillips returns to BMX after track experiment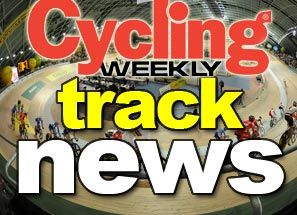 Liam Phillips has left Great Britain's track sprint programme and returned to racing BMX. Phillips had been training with the GB track sprinters since April with an eye on competing in the 2011/12 track World Cup series.
Phillips was put forward as a possible candidate for 'man one' on Britain's team sprint line-up - a position previously held by former BMXer Jamie Staff. Staff, Sir Chris Hoy and Jason Kenny struck gold at the 2008 Olympic Games in Beijing. Phillips represented Britain in the BMX event in Beijing when aged just 19 years old.
"My time training on the track was fantastic and it was such an awesome opportunity to train with the sprint squad. Ultimately though, I missed my BMX bike and as such have made the decision to return to BMX racing," said Phillips via a British Cycling statement issued on Monday.
Phillips rode with Phillip Hindes and Kian Emadi to win team sprint bronze at the British track national championships in September.
Phillips, 22, is one of the front-runners to represent Britain in the BMX event in London next summer.
Britain's man one dilemma
Since Staff's departure from the GB squad in early 2010, selectors have struggled to find a fast rider to occupy the 'man one' slot - the lead rider on the opening lap of the team sprint. The position requires the same instant, explosive acceleration from a standing start required in BMX racing, hence the interest in Phillips.
Britain has no shortage of established and emerging track sprint talent, with Hoy, Kenny, Matt Crampton, Ross Edgar and David Daniell all having performed well as individuals on the international stage, but collectively the team sprint has posed a problem since Staff's retirement.
Kenny rode as man one in last week's European track championships, leading out Crampton and Hoy. However, Kenny's wheel slipped scuppering the squad's chances of a medal in the event. Crampton went on to take gold in the keirin event. Hoy subsequently dropped out of the event with a chest infection.
Former track sprinter Jason Queally has been brought back to see whether he still has the speed to make the line-up. The 41 year old recently experimented with a position in the team pursuit, before receiving a call-up for sprint duties. Queally won a gold medal in the now defunct kilometre time trial at the 2000 Olympic Games. He was also part of Britain's gold-medal winning team sprint line-up at the 2005 World Championships.
With time quickly running out before the Games start in July 2012, Britain has some work to do over the winter track season to formulate a solid squad for the team sprint and successfully defend their gold medal in London.
Related links
British sprinters miss out on medal ride in team sprint
BMXer Phillips joins GB track sprint squad
Track star Staff announces retirement
Thank you for reading 20 articles this month* Join now for unlimited access
Enjoy your first month for just £1 / $1 / €1
*Read 5 free articles per month without a subscription
Join now for unlimited access
Try first month for just £1 / $1 / €1