Six days to get the Olympic Velopark planning application right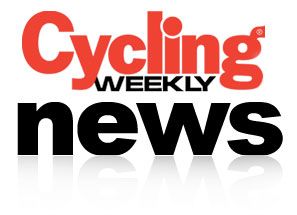 If the £multi-million Olympic Velopark Legacy promised London and the South East is to be a success, changes must be made to the current planning application from the Olympic Delivery Authority, according to Eastway Users Group.
•Your comments need to arrive by 19 January 2010 - see details below.
Although the plans are looking good, the Devil is in the detail. Two areas of concern are the fencing around the road circuit which appears to be close to the track - posing a risk to riders who get switched in the bunch.
And the layout of the mtb course and trails, besides not being hillier enough, could invite potential clashes between competitors and public users!
Michael Humphreys, chair of Eastway Users Group - which organised and secured the temporary relocation to Hog Hill - says the sport has until January 19 to effect the necessary changes in the Velopark planning process.
He points out that the former Eastway,which was demolished to make way for the Olympic site, was London's most popular venue for the Olympic sports of Road Race, Time-trial and MTB XC, plus Cyclocross in winter.
"Replacement in legacy is a principle of the planning consents and conditions so far. Users would like to see this legacy properly delivered after so much work and expenditure has brought it so close," says Humphreys.
The Velopark is to be constructed around the Olympic Velodrome and Olympic BMX track.
It will consist of a road circuit and MTB/off road trails. The 1.6km road circuit will consist of:
* 6 metre wide tarmac with three-metre grass verge.
* 20.5m climbing per lap.
* Suitable for road racing and time trialling.
* Lighting on six-metre high stanchions.
* Two river bridges, viaduct and two underpasses.
However, no details yet of judges' cabin or a circuit dividing link - to the smaller inde-circuit.
The MTB trails:
* Blue-graded loop shared with pedestrian use linking
red and Black-denominated route areas around parklands.
* Substantial new riverside, bridge and subway built elements in blue loop
* Physical barriers to slow riders at points where trails cross other routes
* No stated or explicit provision for cyclo-cross
* Play area of trails for young riders
* Pedestrian routes and public areas around the blue loop
* Trails forming part of linear park on River Lea riverside.
The Eastway Users' Group have made the following points in their response to the ODA.
Off-road
They say the MTB XC 6.5km trail length and built features are to be welcomed, "but the very limited technical and detailed definitions provided are misleading and inadequate". They say planners need to seek expert advice to make amendments. They point out that cyclo-cross has been completely overlooked, saying "this is a huge omission which has to be dealt with by some design changes to the perimeter fencing of the road circuit, and a specification of the open grassland areas adjacent to it."
Road Circuit
They welcome the circuit design - in general. But say that the fencing and bridge parapet schemes "present danger of injury to riders".
And they ask where is the judges' cabin? They want to see gates in the road circuit perimeter fencing, to allow for a cyclo-cross course to cross the road.
Humphreys' concern is that the planning complexities which led to construction of too easy mtb racing trails at the temporary relocation site of Hog Hill are not repeated at the Legacy Velopark to be constructed on the Olympic site after the 2012 Games.
He is principally concerned with the short falls in design of the mtb trails - not tough enough - and the complete absence of provision for cyclo-cross. He is concerned that the ODA learns from the mistakes made at Hog Hill.
Hog Hill has a superb and very tough road circuit, but the mtb course offers little challenge. Problems arose when the site was landscaped before this issue was addressed. Trees were planted and planning rules forbade intrusion by mtb trails.
The ODA are seeking views on the Velopark Planning Application by Jan 19, six days from today.
http://planning.london2012.com/upload/publicaccessODAlive/DAS%2012%20(20150).pdf - from page 9
http://planning.london2012.com/upload/publicaccessODAlive/DAS%2013%20(20151).pdf - from start
Write or email:
Head of Development Control, ODAPDT
Mailpoint 32B
23rd floor
1 Churchill Place
London E14 5LN
Email: planning.enquiries@pdt.oda.gov.uk
Planning application numbers;-
09/90408/AODODA
09/90409/AODODA
09/90410/FUMODA
09/90411/AODODA
09/90412/AODODA
Thank you for reading 10 articles this month* Join now for unlimited access
Enjoy your first month for just £1 / $1 / €1
*Read 5 free articles per month without a subscription
Join now for unlimited access
Try first month for just £1 / $1 / €1
Keith Bingham joined the Cycling Weekly team in the summer of 1971, and retired in 2011. During his time, he covered numerous Tours de France, Milk Races and everything in-between. He was well known for his long-running 'Bikewatch' column, and played a pivotal role in fighting for the future of once at-threat cycling venues such as Hog Hill and Herne Hill Velodrome.