Records fall in opening weekend of British time trial season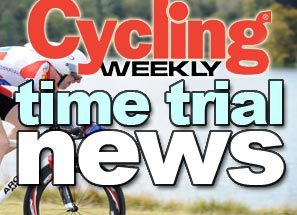 The sun shone and course records fell on the first weekend of the time trialling season which featured a good number of events.
IG-Sigma Sport ace Wouter Sybrandy sliced 42 seconds off Chris Boardman's old record for the F7/25 at Brookman's Park in Hertfordshire, scene of the North Road CC Hardriders 25-mile event on Sunday.
Sybrandy powered round the course in 56-38, beating reigning Rudy Project Series champion Matt Bottrill (Drag2Zero.com) into second by almost a minute, while Team Corley Cycles' Ashley Cox took third on a day where just five riders went under the hour mark.
Further south, Peter Vincent (Mid-Devon CC) sliced more than a minute from the old record for the S3 course at Ermington in Devon, where he won the Plymouth Corinthian CC 12.6-mile event.
Tenth in the National 25 last year, Vincent showed good form to clock 29-03 and win by 31 seconds from North Devon Wheelers' Blake Pond, the South West BAR champion who was the scratch man for the hilly event.
In Gloucestershire, Bath CC's Rob Pears won the Severn RC 25 at on the U7b course at Falfield. The 49-year-old rider clocked 54-04 to beat 50-year-old Tom Alliban (Revo Racing) by 3-02, while Bristol South CC's Paul Jones took third, another second off the pace.
Rapha Condor-Sharp's Richard Handley won the Rossendale RC hilly 11-mile event at Bolton by Bowland in Lancashire on Saturday, clocking 23-55 to win by 26 seconds from Drag2Zero.com's Derek Parkinson.
Another Rapha rider, Mike Cuming took third, 1-08 behind the team-mate he would team up with in the decisive break of the Clayton Velo Spring Classic the following day.
VC Meudon's Gabriel Martinez won the a3crg 10-mile event on the P886 from Rake to Petersfield and back, clocking 22-52 to push Allan Ridler (Pedal Heaven RT) into second spot by just four seconds, while Peter Younghusband (Tri UK) completed the podium with 23-25.
And in Yorkshire Team Swift's rising star Alastair Wareham won the Yorkshire Cycling Federation 10-mile event on the sporting V910 course based around Fairburn in West Yorkshire.
Despite cold conditions and a steady breeze, he clocked 21-58 to push team-mate Joel Wainman into second by four seconds. Boneshakers rider Steve Smales prevented a clean sweep of the podium with 22-10 for third, while Simon Beldon took fourth for Team Swift, another 22 seconds back.
Like Cycling Weekly on Facebook
Related links
Hepworth wins 2012 Clayton Velo Srong Classic