Runaway horses almost cause havoc on Giro d'Italia stage 13 (video)
Two horses join the peloton on a descent on stage 13 of the Giro d'Italia on Friday, but fortunately no riders were caught up by them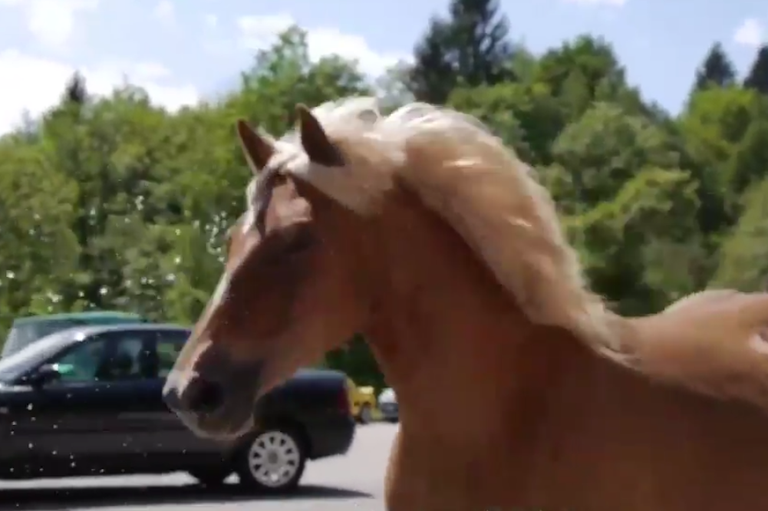 Descending mountains at the Giro d'Italia is dangerous enough without animals getting in the way, and that's what some of the riders faced on Friday's stage 13.
Lampre-Merida posted a video on their Twitter on Friday night showing two runaway horses galloping at some speed next to the peloton on part of the 170km route from Palmanova to Cividale del Friuli.
The descent in question looked quite technical and winding, so having a pair of unpredictable animals in the fray would have caused a fair bit of consternation within the pack.
The Lampre-Merida staff tried to scare the horses away by squirting water at them from a bottle, but they galloped on regardless.
>>> Trio encounter lions as they ride length of Africa in 38 days
Fortunately the incident ended safely, with no riders caught up by the horses, but it could have ended a lot worse.