Sir Dave Brailsford: No 'fear culture' at British Cycling
Former British Cycling head of performance Sir Dave Brailsford welcomes an inquiry into the culture and practices within the governing body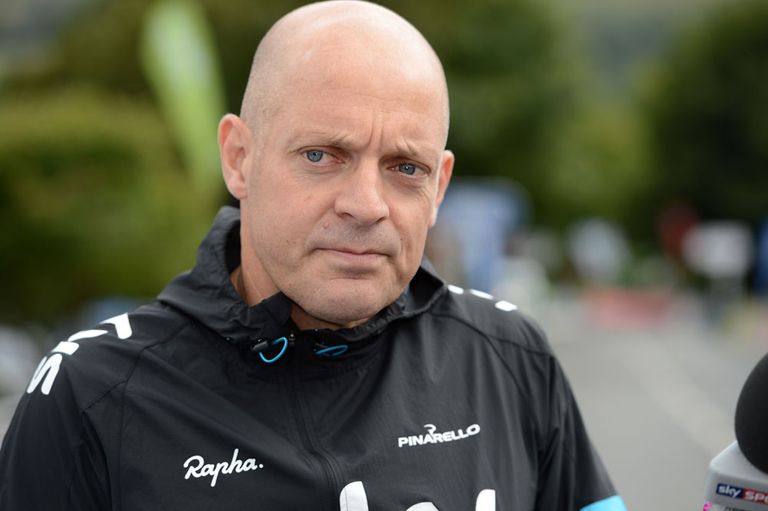 Sir Dave Brailsford insists that British Cycling wasn't run by fear, after claims of sexism and discrimination led to the resignation of technical director Shane Sutton.
Brailsford, who stepped down from as head of performance at the governing body in 2013, supports the investigation into claims made by several former athletes on the Olympic programme.
Jess Varnish, who was dropped from the programme two weeks ago, was the first to speak out, with her claims supported by the likes of Emma Pooley, Nicole Cooke and Victoria Pendleton.
"The British Cycling model wasn't based around motivation through fear or performance through fear," Brailsford told the Today programme on BBC Radio 4.
"You can't get performance on a continuous basis over a long period of time through fear. I just don't believe it."
>>> What you need to know about the British Cycling discrimination scandal
Varnish claims that Sutton told her to "go and have a baby" when she was dropped from the programme for reportedly declining performances. Sutton was suspended after reports emerged that he called para-cyclists "gimps" and "wobblies" and the Australian resigned shortly afterwards, with an independent inquiry launched into the claims.
Sir Dave Brailsford and Rod Ellingworth talk to Cycling Weekly before the 2016 season
Pooley, who returned to road racing at the Tour de Yorkshire, said that Brailsford also has questions to answer in regards to sexism, claiming there was never a plan to help her win the women's Giro d'Italia like there was for the men's team set up in 2010.
Both Brailsford and Sutton have welcomed the inquiry and the Team Sky boss says he will share everything he knows about the situation.
"It's really good that this inquiry has been brought in, so we can establish the truth," Brailsford said.
"I'm not going to go into the details. What I will do is I'll share everything that I know with that inquiry."