Bookmakers predict closest Tour de France finish since 2011
Spread-betting firm Sporting Index cannot split Chris Froome and Nairo Quintana as its favourites to reach Paris in yellow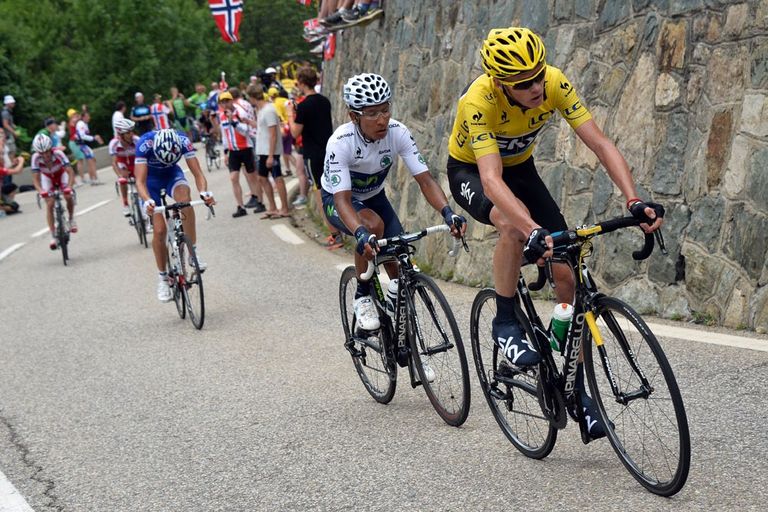 (Image credit: Graham Watson)
Many informed observers have billed this year's Tour de France as the closest for some time - and it looks like the bookies agree.
Since Cadel Evans saw off Schleck brothers Andy and Frank four years ago by 1-34 and 2-30 respectively, the winning margins have been relatively comfortable - to the extent, of course, that 'comfortable' is ever a word that can be applied to a Tour de France victory.
From Bradley Wiggins seeing off Chris Froome by 3-21 in 2012 to Vincenzo Nibali finishing more than seven and a half minutes clear of Jean-Christophe Peraud last year, it is a little while since the Tour has felt like a close contest - at least according to the race clocks.
But spread-betting firm Sporting Index has 2013 top two Froome and Nairo Quintana, separated by 4-20 two years ago, fighting a much tighter battle this time round.
>>>Watch: Tour de France 2015 preview – the contenders (video)
The bookmaker has set the winning margin at 150 seconds (or 2-30 in old money), while 'buying' either man will return a profit on their 'General Classification Index' if they finish in the top two.
Among the other special bets available, it predicts that gruelling nature of the parcours will see the back of 37 of the 198 starters, with the final finisher rolling in four and a half hours behind the winner.
That kind of gap has only been seen once since 2003, in last year's Tour. Then, six riders finished more than five hours back - and pity poor Cheng Ji, who lost more than six hours to Nibali - 164th and last on the Champs-Elysées, and 164th and last overall.
Cycling Weekly's experts discuss the Tour de France contenders