Chris Froome sets sights on Tour de France and Olympic Games glory in 2016
Chris Froome will target both the Tour de France and Olympic Games time trial glory in 2016, and won't rule out the Rio road race as well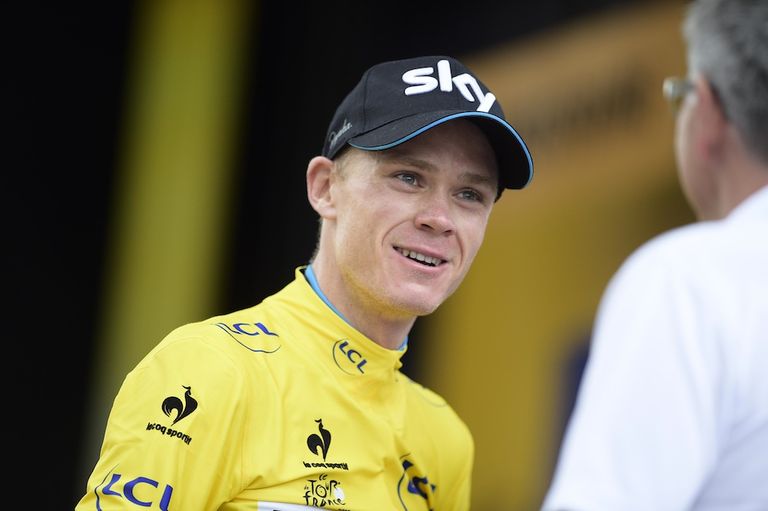 (Image credit: Yuzuru SUNADA)
Chris Froome won't be content with simply defending his Tour de France title in 2016 - the Brit has his eyes on Olympic glory as well.
Having won a bronze medal in the time trial at the London 2012 Games, Froome is hoping to make the leap to the top step to win gold against the clock in Rio next August.
Froome will have 17 days between the final stage of the Tour de France on July 24 and the Rio time trial on August 10 - almost double the time riders had between the two in 2012.
And with parcours in Rio that will suit his strengths, Froome isn't ruling out having a crack at winning the road race as well as the time trial.
"It's going to be an exciting year, that's for sure," he said in an interview with Sky Sports News. "The main focus for me is going to be the Tour de France again, but just on the back of the Tour de France, we have got the Olympic road race over in Rio, and a few days following that, potentially the Olympic time trial is also on the cards.
"Both the road race and the time trial do suit me very well. The time trial has over 1,000m of climbing in it, so it's going to be a tough time trial. I think it's over 50km, so for an individual time trial, that is a long event.
"Given the road race is over 250km, I think, with close to 5,000m of climbing, that's a tough race - really tough race - and if the form is still good come the end of the Tour de France, hopefully I'll be up for a shot at the road race.
"That's a massive goal to set and I think I'm just going to have to take each event as it comes, but it's exciting. It's really exciting."
Watch the best bits of the 2015 Tour de France
Climbers and puncheurs dominated the test event in Rio held after this year's Tour de France, with Alexis Vuillermoz taking his form from the Tour into the race to take the win.
Froome will be bouyed by the fact that the Frenchman was followed over the line by climbers Serge Pauwels and Romain Bardet, with Thibaut Pinot and Warren Barguil in the top 10.
His Team Sky colleague Ben Swift finished ninth in the race and will also be targeting the event in 2016, ensuring Great Britain have plenty of options in the 250km race.