Van Garderen: It was hard to look at my teammates after abandoning
Tejay van Garderen was forced to abandon the Tour de France on stage 17 through illness and admitted a number of emotions came over him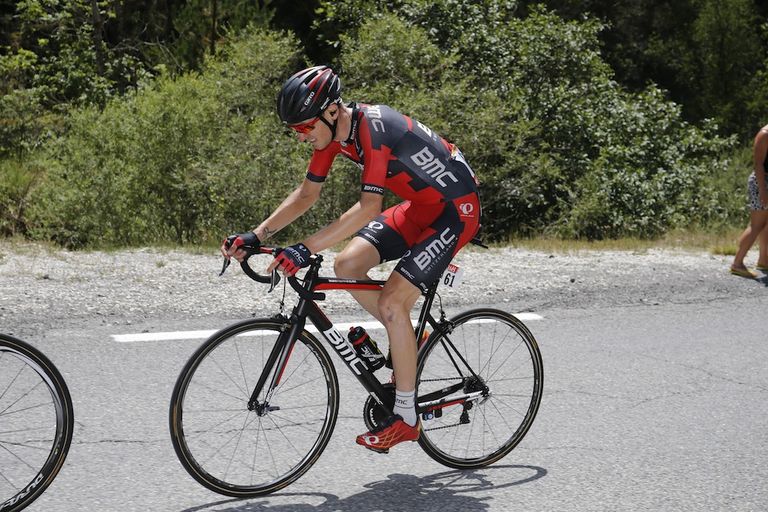 (Image credit: Yuzuru SUNADA)
Tejay van Garderen says it was hard to look his teammates in the eyes after abandoning the Tour de France on stage 17 through illness.
The American was sitting third overall when he was forced to climb off his bike with 70km to go having found himself way off the pace on the stage.
Van Garderen was in tears as he came to a halt and got into the team car with a number of emotions coming to the surface on the road.
"To be fighting for a podium in the Tour de France, and then the next minute you are sitting in the car, was really hard," van Garderen said. "It was hard to look my teammates in the eyes. It was hard to call my wife and explain to her what was going on. It was a lot of emotions."
The BMC Racing rider had started to prove some of his doubters wrong in this Tour de France, sitting above the likes of Alberto Contador and Vincenzo Nibali in the general classification having been left out of much of the contenders conversation in the build-up to the race.
But an illness picked up after stage 13 didn't disappear in time for the second rest day on Tuesday and van Garderen was unable to keep up with the pace on the challenging stage 17.
"For awhile I was dealing with it just fine," he said. "It was just a little bit of the sniffles and not a big deal. But it kept getting a little bit worse. Then, on the rest day, I was having some feverish symptoms and chills.
"[On Wednesday], I woke up and thought the worst of it had passed. I felt ready to race and was back, closer to normal. But then once I got out there, the muscles just had no energy.
"Straight away from the start, I kind of knew this wasn't good and hopefully I could just hide and maybe ride into it for a few kilometers and start to feel better. But the sensations never came. It is hugely disappointing."
Take a look at Tejay van Garderen's time trial bike