Tour de France boss challenges UCI to reduce number of riders in each team
Christian Prudhomme says ASO have propsed reducing the number of riders on a Tour de France team to eight, it just needs the UCI's approval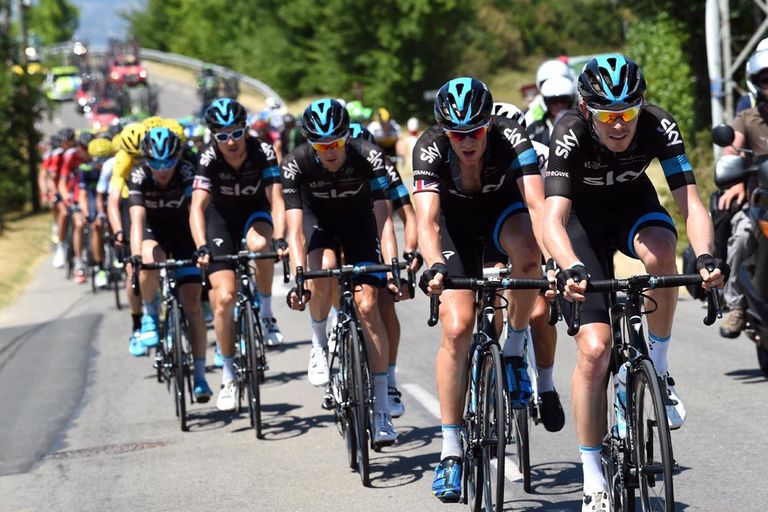 (Image credit: Watson)
Tour de France director Christian Prudhomme is challenging UCI president Brian Cookson to accept ASO's proposals to reduce the number of riders in each Grand Tour team to eight in order to encourage more attractive racing.
The proposal has been rumoured for a while, but with the launch of the 2017 Tour de France route, which is aimed at breaking Team Sky's dominance, Prudhomme is keen for new measures to be introduced.
Teams can currently name nine riders in a squad for the Grand Tours, which is blamed for causing defensive racing as teams like Sky are able to flood the front of the peloton and ward off potential attackers.
"We are in favour of more spectacle. With a rider less per team it is more difficult to control the race," Prudhomme said, quoted in Het Nieuwsblad.
"Now it's for Cookson to show whether he is open to innovation and accepts our proposal. After the [Olympic] road race in Rio, he was the first to say that the race was fantastic. That was a race with five riders per team. Why not accept eight riders per team in the Tour?"
The 2017 Tour de France route seems to favour the punchier climbers, with short, steep ascents the flavour of the day. The race features fewer mountains, which could lead to more attacking racing, with riders looking to gain an advantage wherever they can.