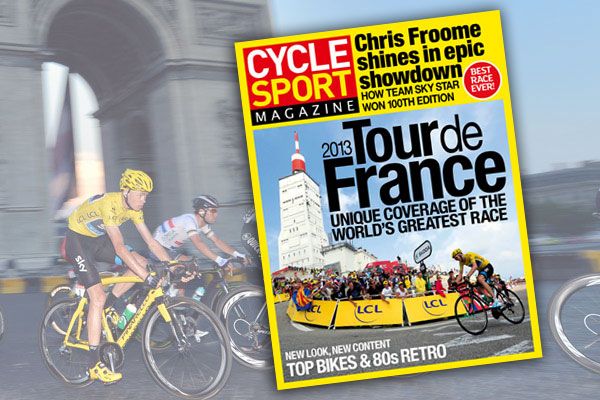 The September edition of Cycle Sport features ten stories from the Tour de France. Story number one delves a little deeper in to the world of Chris Froome; where he came from, how he was discovered and how he was turned in to a Tour winner. By Lionel Birnie
Twelve months ago, Bradley Wiggins stood on the podium in Paris as Britain's first Tour de France champion. A year on, Chris Froome became Britain's second consecutive Tour winner.
The manner of their victories could not have been more different. Wiggins was composed and controlled to the point of being impassive on the bike but sparky and snarky off it. He lashed his critics with a blunt, foul-mouthed retort that ended his second press conference in the yellow jersey, at Porrentruy.
And on the podium in Paris he dropped in the driest of quips: "We're just going to draw the raffle numbers now." It was a joke that left the French scratching their heads.
Froome, on the other hand, was aggressive on the bike, launching searing accelerations that left his rivals gasping, but was polite, quiet and understated off it. There were only a couple of moments when his personality threatened to show through.
First, at Mont Saint Michel, after the time trial, when he expressed his disappointment at reports that someone in the crowd had thrown urine at Mark Cavendish. "It leaves a sour taste in the mouth," he said. "Or in Mark's mouth."
And then, on the podium, after a fortnight or so of innuendo and accusation, with little evidence other than his remarkable performance, he said, as Paris sparked in the night behind him: "This is one yellow jersey that will stand the test of time."
In a way, Froome's victory was born on the road to Paris a year ago, as his frustration at playing second fiddle to Wiggins, despite believing he was the strongest climber in the race, took hold.......



Read the full story in the September edition of Cycle Sport magazine. In the shops now and available on all digital platforms including iTunes, Google Play, Zinio, Kindle and Nook.