World's lightest helmet, Giro Prolight, unveiled on stage seven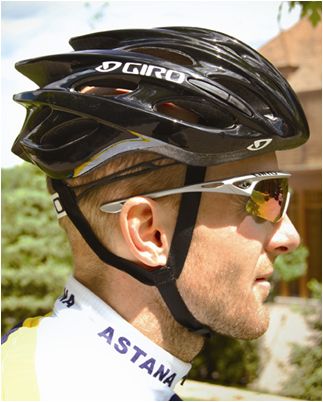 At approximately 175g (size medium) the new Giro Prolight is set to gain the crown of the lightest road race helmet in the world. Making its official debut in this Friday's Tour stage from Barcelona to Andorre Arcalis, on top of the heads of riders from Astana, Rabobank and Garmin, the new featherlight helmet should be ideal for the first 'proper' mountain stage of the Tour.
Giro has used the Prolight name before: it was the name given to the first all-EPS foam adult helmet created by Giro founder, Jim Gentes back in 1986 and championed by Greg LeMond in subsequent years:
The new Giro Prolight is just as groundbreaking and revolutionary as the original Prolight helmet was back in 1986. You could liken this new helmet to a trackday car – stripped out for ultimate performance with only the bare essentials left in place (the new RocLoc SL fit system is the real revolutionary weight saver).
A production version of the Giro Prolight will be available in early 2010, price TBC.
Thank you for reading 20 articles this month* Join now for unlimited access
Enjoy your first month for just £1 / $1 / €1
*Read 5 free articles per month without a subscription
Join now for unlimited access
Try first month for just £1 / $1 / €1