UCI votes to to limit number of terms a president can sit
UCI presidential terms will be restricted to three years under the latest changes to the governing body's constitution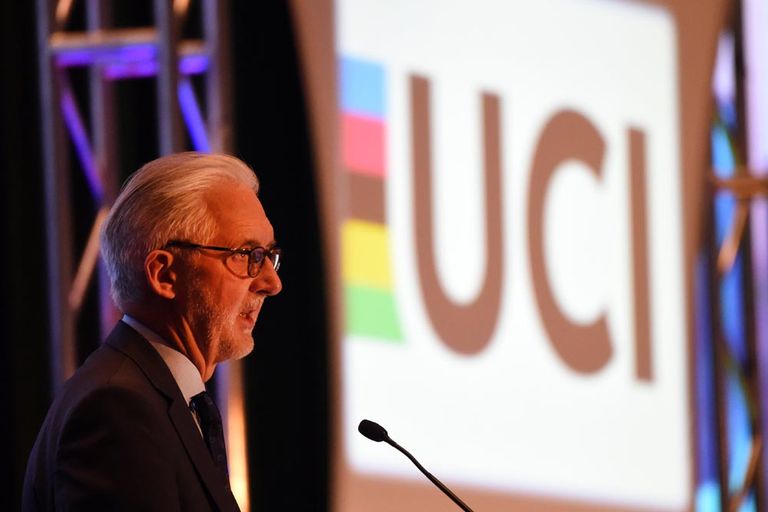 (Image credit: Watson)
Brian Cookson and future UCI presidents will be restricted to three terms in office under new rules voted in by the governing body's members at the UCI Congress in Doha.
The new rule was just one of the changes to the constitution announced by the UCI, which also ensures broader representation of the Continental Confederations on the Management Committee and increased representation for the African Confederation.
Delegates at the congress also voted through changes to the process of electing officials to ensure that elections are carried out in a democratic, transparent manner.
UCI president, Cookson, said: "Today marks another important step forward for the governance of the UCI. It is in line with international best practice and will help to reinforce the UCI's credibility within the international sports community, as well as with all our stakeholders."
The UCI's Ethics Commission has also been amended, with three of the five members, including the president, being independent from the world of cycling.
President of the Ethics Commission, Bernard Foucher, said: "In order to continue the particularly constructive work of the former President Richard Leggat, who I thank, I would like the Ethics Commission, which can now rely on an entirely renewed Code, a composition of predominately independent members and real power, to help to its best ability the UCI's different bodies ensure that the transparency and fundamental values of sport are respected."