Rail operators awarded for cycle friendliness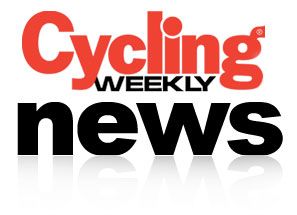 Greater Anglia trains, Colchester and Peckham Rye stations were among those voted best for cycling at an award ceremony last night in the Houses of Parliament.
At the ninth annual ATOC (Association of Rail Operating Companies) Cycle Rail awards, awards were given for customer services, partnerships, London bike parking, innovation, cycle champions, door-to-door journeys, cycle parking and security, and for station and operator of the year.
The ceremony, which had a record attendance of 160, also saw transport minister Stephen Hammond reiterate that government wants a cycling revolution, though bike capacity on trains themselves remained firmly off the agenda.
At the event Stephen Hammond said: "The government will be committing just short of £160 million to cycle schemes over the next few years. Cycle rail travel provides a sustainable door-to-door option over long distances and it will be absolutely fundamental to meeting that ambition [of a cycling revolution], and it also meets our own ambition for sustainable transport."
East Anglia Rail won awards for customer service, as well partnership working for Chelmsford station, which also won station of the year for its 'groundbreaking' CyclePoint project. The latter, in partnership with local and borough councils, retailers and security firms, saw bike parking increased from 600 to 1000 spaces, with a bike shop and maintenance on-site.
Peckham Rye won best London Cycle Parking for increasing bike parking from 20 to 62 spaces under grade II listed railway arches with on-site repairs and maintenance. Abellio won the innovation category for its Merseyrail Bike & Go scheme, while Scotrail won the door-to-door journey category for Stirling Cycle Hub.
First Capital Connect won the cycle security award for its operation with the British Transport Police targeting crime hotspots between June and August, with security marking and locking advice, a scheme it will roll out across the network. The network's Larry Heyman won the Cycle Champion award for seven years' work improving its cycle facilities.
Phillip Darnton OBE, former Cycling England Chairman, praised those in the cycle-rail industry for forging links and creating partnerships to produce a vibrant cycle rail network.
Paul Best, Project Manager at Southern trains, said bike capacity on trains remains a political issue, adding since guard carriages were removed carrying extra bikes would mean taking space from passengers. He added compact folding bikes like Bromptons are considered luggage and so bypass current bike restrictions.
Thank you for reading 10 articles this month* Join now for unlimited access
Enjoy your first month for just £1 / $1 / €1
*Read 5 free articles per month without a subscription
Join now for unlimited access
Try first month for just £1 / $1 / €1