Raleigh could close part of business under restructure proposals
Jobs at risk as British brand's parent company enters consultations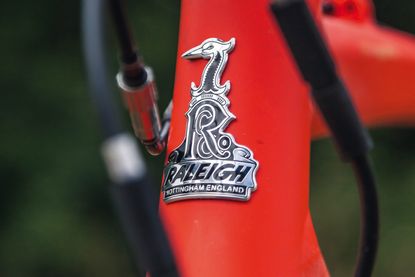 (Image credit: Raleigh)
Proposals to restructure the British cycling brand Raleigh could see part of the business shut down.
The long-standing bicycle manufacturer and distributor is under the microscope of its parent company, Accell Group, which has proposed to close Raleigh's parts and accessories business.
As a result, Raleigh could close its warehouse operations, with a number of job roles at risk of redundancy.
In an email sent to industry partners, and seen by Cycling Weekly, Raleigh's head of commercial, Chris Slater, explained that Accell Group had carried out a "strategic review" of the business.
"The main objective of the review was to provide insight and a path to achieve sustainable growth for Accell's UK business, in line with the group's strategy to increase sales, strengthen the business, and future-proof the UK operations.
"The UK market is currently challenging with pressures on costs, supply chains and inflation impacting the business. In light of this, Accell Group has decided that the current strategy and organisational set up is not sustainable in its current form. Therefore, the Group has created a proposal to change how we operate in the UK.
"The proposal is subject to an employee consultation that will be conducted over the next thirty days."
Slater added that the proposal includes "the difficult decision to close the Parts & Accessories business in the UK", such as the distribution of shoes and helmets.
Cycling Weekly understands that this process might have already begun. A source at a brand distributed by Raleigh explained that their partnership was ended some months ago, and will formally close next month.
As part of the restructure, Raleigh is likely to close its warehouse, partnering instead with an external provider.
In a statement shared with Cycling Weekly, a spokesperson from Accell Group said: "Formal consultations on the proposal will begin immediately and we welcome input from all parties involved as we work closely with them during this process.
"We remain committed to supporting our staff should this proposal be adopted and keeping them informed throughout the consultation process, as well as maintaining our service to our bike shop partners and customers."
Founded over a century ago, Raleigh was acquired in 2021 by Accell Group, whose portfolio also includes Lapierre, Haibike and Koga.
Accell Group's current proposals for Raleigh do not affect the company's Nottingham HQ.
News of the brand's restructure comes at a turbulent time for the cycling industry in the UK. Last month, online retailer Wiggle Chain Reaction Cycles entered administration, and has since made 105 employees redundant.
A number of major distributors have also collapsed this year, with Moore Large, 2Pure and FLi all closing down.
Thank you for reading 20 articles this month* Join now for unlimited access
Enjoy your first month for just £1 / $1 / €1
*Read 5 free articles per month without a subscription
Join now for unlimited access
Try first month for just £1 / $1 / €1