RRA record breaker Pat Kenny killed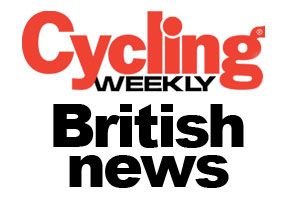 Pat Kenny, 72, the former national RRA record breaker of the Birmingham St Christophers CC, was killed following a collision with a motor vehicle on Friday, January 21.
The collision occurred with a dark blue BMW estate car on the southbound exit slip road of the A38 at Clay Mills, near Burton, at around 1.45pm.
Although paramedics attended, Kenny was pronounced dead at the scene.
A 44-year-old man from Burton was arrested in connection with the collision and released on police bail pending further inquiries.
Investigating officers, from Burton police station, want to speak to passing motorists who may have seen the cycle or BMW prior to, or at the time of, the collision.
Anyone with information should ring PC 5112 Richard Davies or Sgt 4616 Nigel Roberts on 0300 123 4455, quoting incident number 384 of 21 January.
In 1980, Kenny famously broke the trike End-to-End record by 21 minutes, in two days, 10 hours 36 minutes and 52 seconds.
In a 28-year period he broke nine National RRA records. His Birmingham to London tandem record with Les Lowe in 1981 still stands.
In addition, Kenny broke a total of 30 Midlands RRA records from 25 miles to 24 hours, and 13 of them also still stand. He was president and Hon general secretary and treasurer of the Midlands RRA.
His funeral was held this morning, Thursday, at St Peter and St Paul RC Church, Dimbles Hill, Lichfield.
Thank you for reading 10 articles this month* Join now for unlimited access
Enjoy your first month for just £1 / $1 / €1
*Read 5 free articles per month without a subscription
Join now for unlimited access
Try first month for just £1 / $1 / €1
Keith Bingham joined the Cycling Weekly team in the summer of 1971, and retired in 2011. During his time, he covered numerous Tours de France, Milk Races and everything in-between. He was well known for his long-running 'Bikewatch' column, and played a pivotal role in fighting for the future of once at-threat cycling venues such as Hog Hill and Herne Hill Velodrome.