Sir Chris Hoy denies allegations of tax avoidance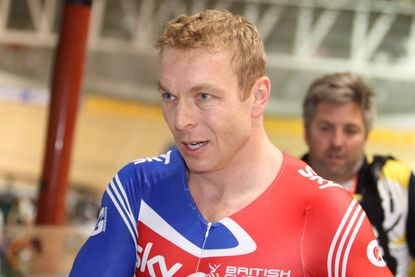 Sir Chris Hoy has denied allegations of tax avoidance made by the Guardian newspaper in a statement released on his website.
The four time Olympic champion was said to have used a perfectly legal, yet perceived as underhand, method of paying himself a £325,000 loan through his company Trackstars Ltd. He has said the story is misleading and that he repaid the loan in full in October 2011, something the Guardian didn't know.
The tax reducing method of 'disguised renumeration', where a person pays themselves with a loan (which isn't taxed), and then fails to pay it back (paying it back is taxable) is what comedian Jimmy Carr was accused of doing earlier in the week.
Hoy's statement read:
"Today The Guardian published an article about my financial affairs. Although I would not normally speak about such matters in public, I regard the article to be misleading and as such I have felt compelled to respond.



To be clear, my income generating activities are organised through a UK registered tax paying company. This means that my financial affairs are transparent and in the public domain.



In 2010 I took a loan from my company, this was repaid in full in October 2011, a fact which The Guardian was not aware of. This is standard practice in most small companies in the country. Loan monies, as The Guardian points out, are liable for tax at a 25% rate. The dividends that I took to repay the loan were in fact taxed at the highest rate. Neither I nor my company disguise remuneration.



The article implies that my dividend reduction from one year to another is in some way relevant to the loan. This is wholly incorrect. I saw an opportunity to buy property and with the guidance of my advisers I borrowed money from my company to do so. The loan was subsequently repaid shortly thereafter (October 2011) by declaration of fully taxable dividends.



Everything I have done is as a UK resident, and is UK taxable and not offshore. Also, to be clear, my lottery funding, which I am very grateful for, stopped in October 2008, though I do still promote the national lottery as I benefit from its support of British Cycling's world class programme.



I am very proudly British and my responsibilities as a British sportsman do not stop once I step off the bike. I take my responsibilities as a taxpayer as seriously as I do as an athlete. I sincerely hope this misleading article does not affect the British support I know I will need to perform at my best in London."
Hours later Hoy was taking part in the Olympic torch relay through Manchester, before getting back to training.
Thank you for reading 20 articles this month* Join now for unlimited access
Enjoy your first month for just £1 / $1 / €1
*Read 5 free articles per month without a subscription
Join now for unlimited access
Try first month for just £1 / $1 / €1