Stapleton calls for sweeping changes to move cycling forward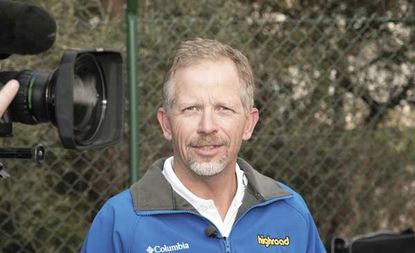 Former HTC-Highroad team boss, Bob Stapleton has said the USADA Lance Armstrong doping scandal provides opportunity for "progressive change."
"I like what's going on in cycling right now," he told Cycling Weekly last night prior to Rabobank pulling the plug on its 17-year run as team sponsor. "It's painful, causing people a lot of sleepless nights, but I'd really like to see something progressive come out of this."
Stapleton took over the T-Mobile team in 2006 transforming it in to Highroad when the German Telecommunications giant pulled out of the sport in the wake of the Operación Puerto scandal. He brought in sponsors Columbia and HTC and his mens and women's teams accumulated over 500 wins and launched the careers of Mark Cavendish, Tony Martin and Edvald Boassen Hagen.
Some reports said that the RadioShack-Nissan team was interested in bringing in Stapleton to replace Johan Bruyneel, but the American denies this. He said that he said that he never heard from the team owner, Flavio Becca. "I don't see the stability. I see chaos. I see lots of problems ahead for that [team]."
Stapleton believes stronger doping controls and creating a new league are now paramount. "You really aren't going to get people who've been [previously] involved in doping out of the sport; they are in management positions, they are still riding. All you can do is double and triple up on the control system. ... The criteria for the [biological] passport needs to get tougher, not easier.... The UCI has not been vigilante enough in using that control.... That's part of the formula."
"The other part is a clear and simple process that [reviews] these cases so you don't have the [Alberto] Contador comeback and these guys who were busted and coming back into the sport after a short suspension. Let's make it five years for a first and life-time for a repeat customer. The best thing the sport can do now is rigorously govern the conduct going forward."
Former Sky's rider Michael Barry recently suggested a new cycling league would help the sport change, a view that Garmin-Sharp GM, Jonathan Vaughters, has already made public.
"Frankly, the UCI needs to cede authority and be in a position to help drive change, protect the integrity of the sport," Stapleton continued. "I would take elements of this league concept where you would align rights. The way to do this involves the UCI and recognising parties like the Amaurys [ASO]. You have to find a solution that incorporates the governments of the broader sport and more importantly, the economic stake that people have now."
"Then you have to figure out how to grow the sport so it's good for everybody, but the foundation is restoring the basic credibility of the enterprise, and that's around a new set of rules that are rigorously enforced, very likely by a third party [so that they] are inescapable."
"This is what makes the painful and very public death of one of sport's great icons provocative. It is not so much about what happened in my mind, it's all about what the hell are you going to do about it? If the outcome is a bunch of guys get suspended and the sport rolls around in turmoil for a couple of more years, then that's pathetic. It's all about taking some chances and making some fundamental changes."
Thank you for reading 20 articles this month* Join now for unlimited access
Enjoy your first month for just £1 / $1 / €1
*Read 5 free articles per month without a subscription
Join now for unlimited access
Try first month for just £1 / $1 / €1