Team GB warming up for final Olympic test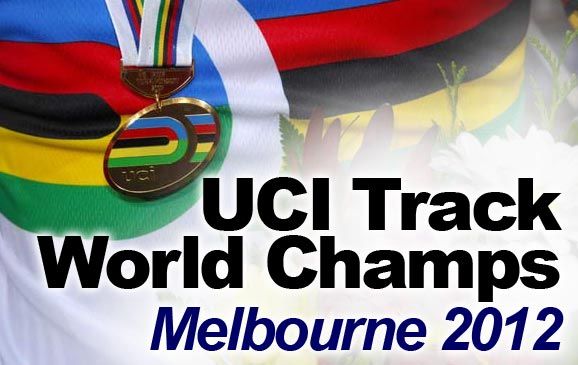 >>>Track world championships 2012: Coverage index



The British track team were putting the final touches to their training at the Hisense arena in Melbourne today.
Sharing a one-hour-45-minute track session with the Belgian team and a few lone sprinters from the Czech Republic and Greece, the British athletes all rode race pace efforts as they keep themselves sharp ahead of the first day racing on Wednesday.
The team pursuit squads looked fast, riding from a standing start, over a shortened, focusing on their technique - not an easy thing to do if a line of ten Belgian riders are circling slowly on the blue line.
Although they looked fast, performance director Dave Brailsford warned that times in training sessions could be over exaggerated as the other riders on the track create circulating air that helps speed up the riders.
The sprinters did half lap efforts, dropping in from the top of the banking and racing around the black line, a sometimes nerve-racking thing to watch if other riders on the track aren't paying attention to what's going on around them.
The whole session is run by the coaches with as much precision as race day is; as soon as the sprinters had finished the four women's team pursuit riders would ride, then Jess Varnish would do a standing start, then the men's team pursuit would be up, all the while the other, albeit smaller national teams, would fit their efforts in.
With three days still to go before the racing starts there are still decisions to be made as to the final make-up of the teams, several of which may not be decided until the morning of the race. Young Philip Hindes could provide the biggest surprise as he continues to improve.
Going by just the coaches stop watches, Hindes did a PB for a one lap standing start effort (something he holds the junior world record for) and is in real contention of riding man one in the team sprint on Wednesday.
Should he ride, Jason Kenny will ride man two and Sir Chris man three. The other option remains as Kenny in man one, Hoy man two and Matt Crampton man three. If Hindes, who rode for Germany as a junior but now rides for GB (his father is British), keeps improving at his current rate he is a strong prospect for the team sprint at the Olympics.
The pursuit line ups are also too close to call at the moment. Laura Trott seems to be a dead cert. baring injury or illness while Wendy Houvenaghel, Dani King and Joanna Rowsell are all producing similar times.
It's similar for the men, with Ed Clancy a cornerstone of the team in man one position, with Geraint Thomas, Steven Burke, Peter Kennaugh, Ben Swift and Andy Tennant all going well.