Thursday: Mission Malawi 2012 launch at Look Mum No Hands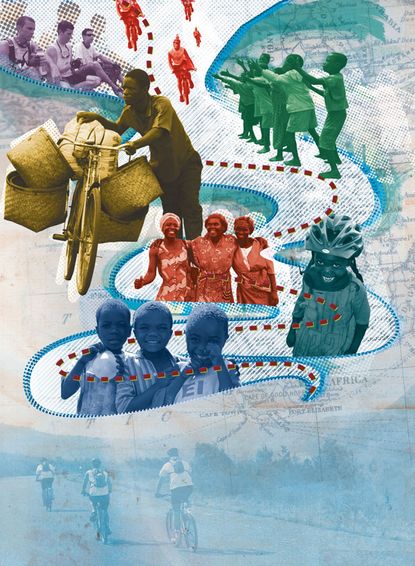 19th April 2011 Words: Nick Rearden
London cycling café Look Mum No Hands is hosting the launch party for the latest edition of Mission Malawi. If you're up for a challenge pop along this Thursday from 6.30pm for a free Malawian gin & tonic, music and a nibble or two.
For Mission Malawi you could be riding over 400Km of African dirt roads through spectacular scenery and raising money for HIV and AIDS work in Malawi. One of the things that sets this charity challenge apart is that participants get to meet the people affected by HIV/AIDS that the work is helping.
This will be the fifth running of Mission Malawi having been started in 2004 by Les Pratt. He didn't fancy the slightly more well-worn charity cycling routes but specifically wanted to raise money for HIV & AID work. As nothing fitted the bill at the time, Les set up the cycle challenge across Malawi himself with the first ride attracting 9 riders and the second, 36.
Mission Malawi 2012 takes place between the 12-23 May. To find out more visit the Action Aid website (opens in new tab) and check out the two films below from the 2006 edition of the ride.
Mission Malawi 2012 launch party
400km. 10 days. A challenge like no other.
Thursday 21 April 2011
From 6.30 – 10.00 pm
Look Mum No Hands
49 Old Street
London EC1V 9HX
Thank you for reading 10 articles this month* Join now for unlimited access
Enjoy your first month for just £1 / $1 / €1
*Read 5 free articles per month without a subscription
Join now for unlimited access
Try first month for just £1 / $1 / €1