Under 23 Paris-Roubaix cancelled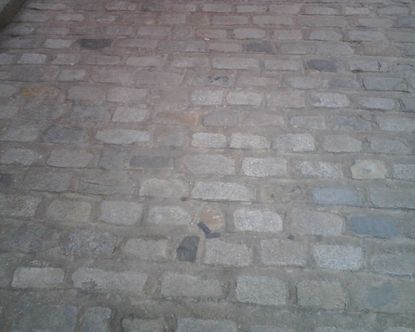 The Under 23 Paris-Roubaix race organiser has been forced to cancel the race next year due to financial difficulties.
"The event is well known, but there is not enough impact," said Jean-Charles Canon, the chairman of VC Roubaix, to La Voix des Sports.
"Plus, the fee that we must pay to the officials to control the race will increase from 2.40 to 12 euro an hour. It's unimaginable! We have 20,000 euro."
Stephen Roche, Thor Hushovd, Marc Madiot and Yaroslav Popovych all won the race before going on to successful professional careers. Hushovd finished second in the professional version this April and won the World Championships in October. American Taylor Phinney won the last two editions and is the only two-time winner of the race. He signed for BMC racing in September and will start to race professionally next year.
The VC Roubaix racing club organises the Under 23 Paris-Roubaix in May. Its distance is shorter than the professional event, around 180 kilometres versus 260 kilometres, but takes in the same cobblestone sectors.
The race started in 1967 as an amateur version of the professional event. The money it saves from not running the 45th edition will be used to purchase equipment for a youth club.
The club is also building a new covered velodrome next to the famous cement track used at the end the professional race. Workers should finish the new velodrome by 2012.
Under-23 Paris-Roubaix: Past winners
1967 Georges Pintens (Belgium)
1968 Alain Vasseur (France)
1969 Roger Desmaret (France)
1970 Enzo Mattioda (France)
1971 Louis Verreydt (Belgium)
1972 Yvan Benaets (Belgium)
1973 Patrick Béon (France)
1974 Marc Steels (Belgium)
1975 Pol Verschuere (Belgium)
1976 Gérard Simonnot (France)
1977 Michel Lloret (France)
1978 Alfons De Wolf (Belgium)
1979 Marc Madiot (France)
1980 Stephen Roche (Ireland)
1981 Kenny De Maerteleire (Belgium)
1982 Rudy Rogiers (Belgium)
1983 Frank Verleyen (Belgium)
1984 Thierry Marie (France)
1985 Christian Chaubet (France)
1986 Vincent Thorey (France)
1987 Franck Boucanville (France)
1988 Laurent Bezault (France)
1989 Frédéric Moncassin (France)
1990 Thierry Gouvenou (France)
1991 Eric Larue (France)
1992 Stéphane Chanteur (France)
1993 Marek Lesniewski (Poland)
1994 Kurt Dhont (Belgium)
1995 Damien Nazon (France)
1996 Dany Baeyens (Belgium)
1997 Marc Chanoine (Belgium)
1998 Thor Hushovd (Norway)
1999 Sébastien Joly (France)
2000 Eric Baumann (Germany)
2001 Yaroslav Popovych (Ukraine)
2002 Michail Timoschin (Russia)
2003 Sergey Lagutin (Uzbekistan)
2004 Koen de Kort (Netherlands)
2005 Dmitry Kozontchuk (Russia)
2006 Tom Veelers (Netherlands)
2007 Damien Gaudin (France)
2008 Coen Vermeltfoort (Netherlands)
2009 Taylor Phinney (United States)
2010 Taylor Phinney (United States)
Subscribe to Cycling Weekly: The perfect Christmas gift (opens in new tab)
Thank you for reading 5 articles this month* Join now for unlimited access
Enjoy your first month for just £1 / $1 / €1
*Read 5 free articles per month without a subscription
Join now for unlimited access
Try first month for just £1 / $1 / €1