US Justice Department files documents in legal case against Lance Armstrong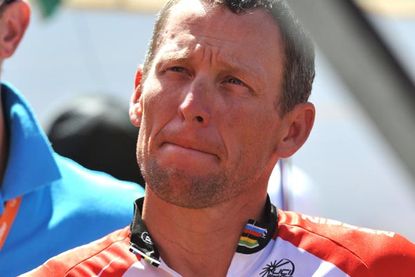 The United States Justice Department has filed its documents for the whistleblower case against Lance Armstrong, Johan Bruyneel and other members of the Tailwind Sports team management organisation that ran the US Postal Service squad.
The Justice Department filed court documents on Tuesday in the US stating that Armstrong and co-defendants had been 'unjustly enriched' by receiving sponsorship and support from government agency, the US Postal Service, after Armstrong admitted to doping during his professional career.
Floyd Landis originally filed the whistleblower case against his former US Postal team-mate Armstrong. Tailwind could face being sued for up to $95 million under the False Claims Act, where a citizen can sue on behalf of the government for up to three times the amount that has been defrauded. Landis himself could take 15-30 per cent of the amount successfully recovered.
To win the case, the government must successfully argue that the US Postal service was damaged as well as defrauded. Armstrong and Tailwind's lawyers will argue that the US Postal Service benefitted heavily from its sponsorship of the team.
Last summer, the United States Anti-Doping Agency (USADA) found Armstrong guilty of doping during his professional career, and stripped him of the seven Tour de France wins from 1999-2005. At first, Armstrong continued to deny that he had doped but later made a public confession to Oprah Winfrey on televsion.
Many of Armstrong's former team-mates at US Postal, including Landis, Tyler Hamilton, George Hincapie, Levi Leipheimer and David Zabriskie have also confessed to doping during their time with Armstrong at the squad and gave testimonies during interviews conducted by USADA and during a previous federal investigation.
Related links
Lance Armstrong faces $95 million whistle blower lawsuit
Lance Armstrong confesses to doping
Thank you for reading 20 articles this month* Join now for unlimited access
Enjoy your first month for just £1 / $1 / €1
*Read 5 free articles per month without a subscription
Join now for unlimited access
Try first month for just £1 / $1 / €1