West Midlands win inter-area cyclo-cross champs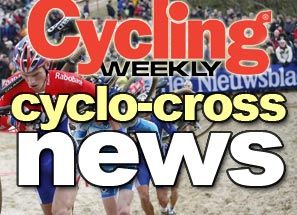 West Midlands were crowned Inter-Area Team Champions after dominating the 2011 event staged at the Milton Keynes Bowl in Buckinghamshire on Sunday.
They had riders on every major podium of the event, and although just one of their riders won a category their strength in depth saw them to a clear victory.
Host region Central saw Steve James take victory in the senior race, but he was their only rider in the top ten while West Midlands took second, third and tenth to win the senior team ahead of London, who were led home by Jamie Newall in fifth.
There was a decisive victory for Lucy Garner in the women's race which helped East Midlands beat West Midlands, whose best rider was Louise Robinson in second spot - but she was around a minute off the pace set by Garner, who overtook several of the veteran riders who had been set off a couple of minutes ahead of the women.
The veterans race was the one area where former Team Champs winners Yorkshire did well, with Chris Young winning from Darren Atkins (West Midlands). And with Noel Clough taking second and Matt Denby fourth for Yorkshire, they secured a clear win ahead of West Midlands.
Danny Fox secured the West Midlands' only individual win in the youth race, the youngster crossing the line ahead of team-mate Jack Ravenscroft, while Dylan Kerfoot-Robson (Wales) was third.
Elsewhere, Preston junior Tom Armstrong (Herbalife-Wheelbase) won round eight of the North West League in Northwich on Sunday.
The 17-year-old crossed the line 12 seconds ahead of the experienced Paul Bethell (Team Elite) whose team-mate Giles Drake took third.
Drake had led the early exchanges, but Armstrong was stuck to his wheel and soon forged ahead, while Drake dropped back and was eventually overtaken by Bethell.
And in Lincolnshire, Steve Lampier (Sigma Sport RT) won the latest round of the Lincolnshire League and Championship, despite a brave ride from talented junior George Thompson.
Lampier was just 43 seconds ahead of 17-year-old Sleaford Wheelers rider Thompson, who was in a race-long battle with league leader Mark Cotton.
But the muddy conditions forced Cotton to change bikes with two laps remaining, and he finished third, ending his six-race winning streak.
Earlier in the week, Cotton had secured victory in the Scunthorpe Evening Series, winning ahead of Rapha Condor-Sharp pro Graham Briggs at Quibell Park to add to his victories in round one and three of the four-race series.
Related links
Inter-area cyclo-cross team champs preview
Oldham maintains National Trophy lead after round two
Thank you for reading 20 articles this month* Join now for unlimited access
Enjoy your first month for just £1 / $1 / €1
*Read 5 free articles per month without a subscription
Join now for unlimited access
Try first month for just £1 / $1 / €1