Gold in the Colorado Hills: Alchemy launches new ultralight line of US-made bikes
We visited their HQ in Golden, Colorado, to have first look at the new Au gravel, road and xc race bikes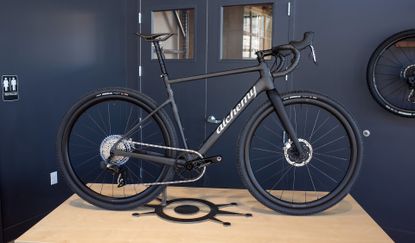 (Image credit: Tyler Boucher)
Get The Leadout Newsletter
The latest race content, interviews, features, reviews and expert buying guides, direct to your inbox!
Thank you for signing up to The Pick. You will receive a verification email shortly.
There was a problem. Please refresh the page and try again.
Alchemy Bikes, the U.S.-based builders of carbon and titanium bicycles, have released three new models to their lineup. The new series, termed Auafter the chemical symbol for gold, is a performance-oriented line that includes new lightweight road and gravel bikes as well as a modern hardtail mountain bike.
Meet the Alchemy Au collection
Atlas Au—Carbon road bicycle available with either 28 mm or 38 mm tire clearance. Frame weights are in the vicinity of 800 grams. Each bicycle is hand built in Colorado to customer's size and specifications, 100% custom. Frame and fork price is $5,199; complete builds start at $10,999.
Lycos Au—Carbon gravel bicycle weighing roughly 800 grams for a 54 cm frame. Clearance for 50 mm tires. Each frame is hand built in Colorado. Sizes are stock (XS-XXL) due to the manufacturing process (headtube and downtube are constructed as one piece) though other facets of the bike are customizable. Frame and fork are listed at $4,999 and complete builds start at $10,999.
Image 1 of 5

Argos Au—Titanium hardtail designed around 2.4 inch tires and a 140 mm suspension fork. Hand built in Colorado to customer's specifications. Frame only price is $5,199, while builds start at $8,499.
All three frames feature options like lightweight cerakote finishes, custom colors and geometry choices, mounts, etc. Essentially, Alchemy has taken three of their existing models and given them the ultralight treatment using a higher modulus of carbon and then specced them with high-end parts.
In conjunction with this launch, Alchemy and Enduro Bearings, the California-based bearing manufacturer, have announced the start of an ongoing collaboration. Enduro supplies each build with their XD15 bearings as a standard option, and provides bearings specifically designed for each rotating part of the bicycle—headset, bottom bracket, wheel bearings and jockey wheels.
HQ Visit
Image 1 of 3
I visited Alchemy's HQ in Golden, Colorado, and had the chance to see the bicycles in person as well as hear more about the intent underlying the new design. Alchemy recently moved to a new space at the foot of the Rocky Mountains which houses both the manufacturing facility as well as a vast, glassed-in showroom with requisite bar and espresso machine. The new frames were on display in addition to Alchemy's line of full-suspension mountain bikes, which are made in Asia.
The Au carbon frames are slender and elegant and with only minimal ornamentation; the pattern of the carbon layup is on full display. Though they appear delicate, frames come with a lifetime warranty from Alchemy. They also offer repair and replacement options in the event of crash damage.
As one should expect at this price point, the finishes are exceptional. The carbon layup—all 500 pieces of it—is visible through the cerakote clear coat. While these bicycles may share the same basic material as an off-the shelf carbon race bike, it's clear that they are very much hand-crafted items being made to an extremely high standard.
It's also worth noting that Alchemy is one of the very few companies that hand builds frames in both carbon and titanium—eschewing the much more common format of building in either carbon or metal.
It must be said that these are very expensive bicycles. And while they're intended as "race bikes" there isn't all that much to differentiate them, performance-wise, from any number of quality mid-to-high range bikes currently on the market; aerodynamics are a "consideration, but not a focus."
In terms of value, however, having the ability to give input in the design process and have your unique, individual body fit and measured and the design based on those measurements is something to consider as part of the equation. As well, with a custom bicycle you're given the opportunity to choose paint colors or add specific needs pertinent to your riding, i.e. fender mounts.
Prices across the industry have increased rapidly over the last few years, and while custom bicycles have always been expensive, stock frames from large manufacturers have caught up, and in some cases surpassed them, in terms of price. For example, Specialized's S-Works Crux build retails for $12,250 with similar parts and comparable weight to Alchemy's Lycos Au.
The trade-off is, of course, time. Typically for Alchemy the design process takes a few weeks, and then once all elements are agreed upon, construction can begin. This is roughly a 2 month process, though lead times vary depending on the time of year and availability of parts (in the case of complete bicycle orders). As custom bicycles go, this is an impressively short wait, though it cannot compete with the immediacy of going into a bike shop and heading home with a brand new bicycle.
Ride review forthcoming.
Thank you for reading 20 articles this month* Join now for unlimited access
Enjoy your first month for just £1 / $1 / €1
*Read 5 free articles per month without a subscription
Join now for unlimited access
Try first month for just £1 / $1 / €1
Get The Leadout Newsletter
The latest race content, interviews, features, reviews and expert buying guides, direct to your inbox!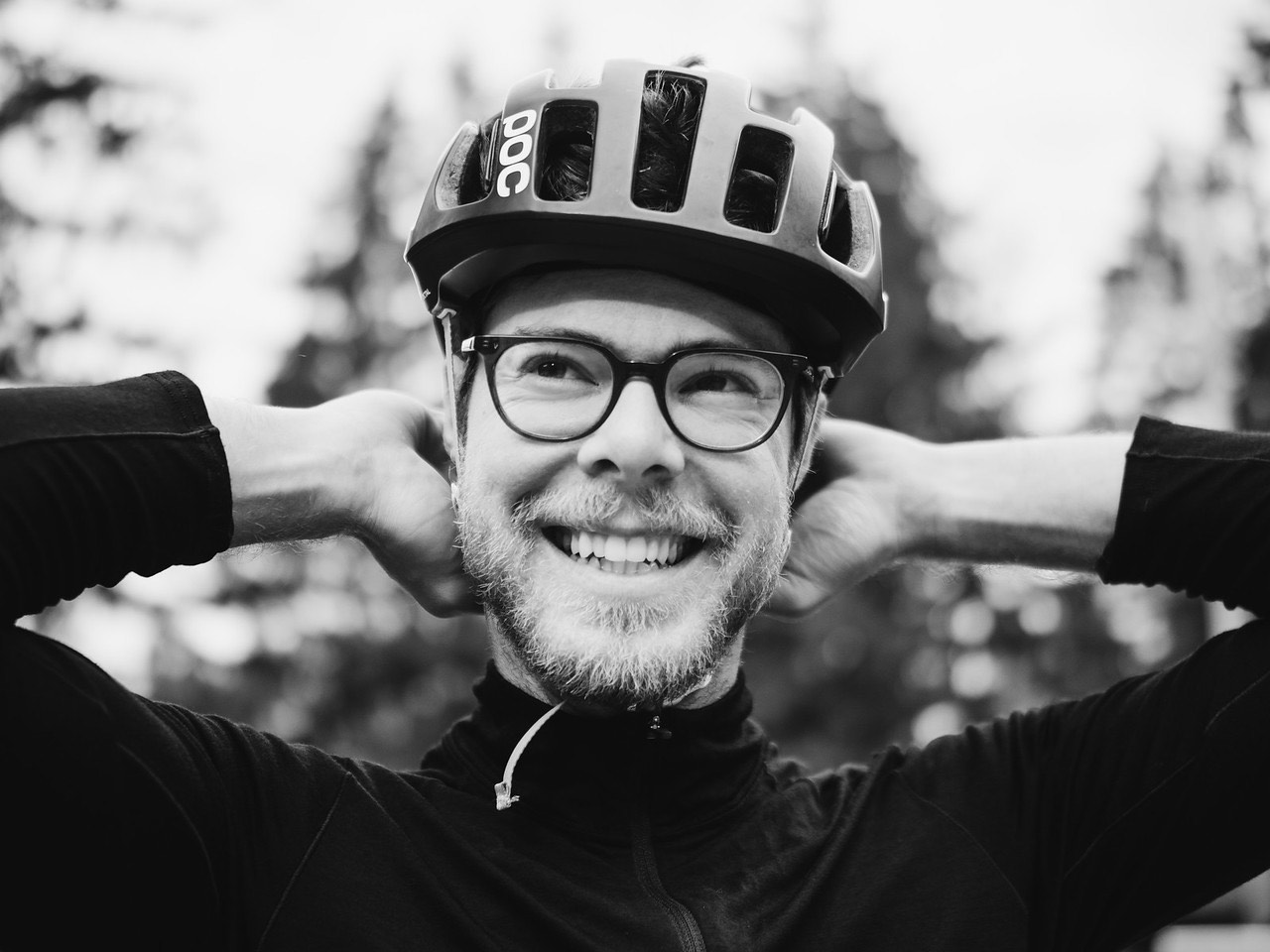 Tyler Boucher is a former (and occasionally still) bike racer across several disciplines. These days, he spends most of his time in the saddle piloting his children around in a cargo bike. His writing has appeared in magazines published in Europe, the UK and North America. He lives in Seattle, Washington.