Specialized releases its newest laced slippers: the feather light and supple S-Works Torch Lace
The new shoe matches timeless looks with top-end performance, and is $100 cheaper than its Boa-dial sibling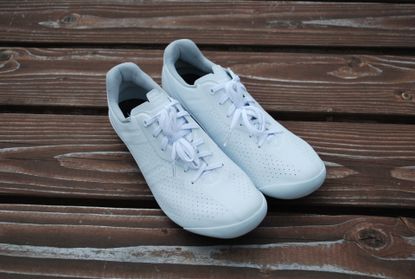 (Image credit: Anne-Marije Rook)
Get The Leadout Newsletter
The latest race content, interviews, features, reviews and expert buying guides, direct to your inbox!
Thank you for signing up to The Pick. You will receive a verification email shortly.
There was a problem. Please refresh the page and try again.
Specialized today launched the S-Works Torch Lace, its new top-end laced road shoe to complement last year's Boa-dial-equipped S-Works Torch and replace the S-Works 7 Lace.
The new slippers borrow a lot of technology from its Boa dial sibling, including a wider sole, a supple upper, and an asymmetric heel cup. It's also significantly lighter than its Sub-7 predecessor and features a timeless and sleek aesthetic with minimal branding. Best of all, it's $100 cheaper than the flagship, Boa dial version.
Relying on decades-long BodyGeometry data, the new Torch Lace shoe is designed to 'disappear on your foot yet begs to be seen.'
"We don't think that riders looking for the style and timeless silhouette of laces should sacrifice an ounce of performance," says Specialized's head of footwear, Rob Cook.
"When creating the SW Torch Lace, we sought to make the shoe supremely comfortable and also non-stretch. The engineered upper design will allow it to get the closure tension you prefer, but it won't relax as it goes through a long ride. Elegant and sleek is where we wanted to land."
As always, Specialized strives to make the lightest and fastest products on the market, but for the three touch points —shoes, saddles, and handlebars— comfort plays a key role as well. To that end, Specialized says the shoe design is focused on three pillars: improve comfort, increase performance and reduce the chance of injury.
Here's how:
Comfort
Wider fit:
Like its Boa-dial sibling, the S-Works Torch Lace sport a new, wider
Carbon sole and forefoot. After analyzing some 100,000 foot scans from its Retül fit data, the American brand concluded that riders both needed and called for a wider platform. A wider plate is said to allow the foot to spread and distribute pressure more evenly. As a result, the forefoot shape on the S-Works Torch shoes — both laced and Boa dialed— is 4mm wider at the ball of the foot than the S-Works 7.
Zonal layering:
The S-Works Lace features a re-mapped zonal layering specific to lace retention. Meant to provide all-day comfort while keeping the foot secured for efficiency and power transfer, the shoes feature an upper made of a supple, breathable material with strategic layering in key areas. Specialized says the supple materials adapt to different foot shapes but won't stretch, ensuring a comfortable yet secure fit.
Asymmetric Heel:
Taken from its sibling, the S-Works Lace features an asymmetrical heel cup. Specialized shared that its previous heel cup design, while effective in stabilizing and locking in the foot, could create some hard points around the ankle and was found uncomfortable by some.
In testing, Specialized found that most riders only need support on the medial side in order to prevent pronation inwards - but not against rolling outwards. Taking out the hard plastic from the outer heel cup left more room for expansion and removed discomfort while still stabilizing the heel and knee.
Performance
Ultralight:
Even lighter than the already featherweight Boa dial version, the S-Works Torch Lace is claimed to weigh a mere 200 grams per shoe in size 42. Our test pair in size 39 weighed in at just 348 grams for the set.
Carbon Outsole:
Despite shaving down the grams, the feathery carbon sole gets its impressive stiffness-to-weight ratio from the so-called internal 'I-Beam.' This strategically placed reinforcement eliminates the need for additional bracing.
Injury Prevention
Like every BodyGeometry-based shoe, the S-Works Torch Lace is optimized for ankle, knee, and hip alignment for a stable, wiggle-free. pedal stroke. These shoes, too, feature Specialized's patented Varus Wedge with a 1.5mm outward tilt to the outsole for optimal alignment.
Style
Sleek and timeless is what Specialized was shooting for with the S-Works Torch Lace, and I'd say they nailed it. Compared to the Sub-7s, which sported S-WORKS in big letters down the side of the shoe, the branding on the S-Works Torch Lace is relatively minimal.
First Impressions:
I'll admit that it took me a little while to fall in love with the Boa dial version of the S-Works Torch last year, but they've now become my go-to. Initially, the wider design felt too roomy to me, leaving me with extra fabric on the sides and wiggling toes. But now properly broken in, they're now my daily drivers as they're really darn comfortable. So I'm keen to spend some upcoming miles in the lace version because, let's be honest, laces simply look better. And shaving off a few extra grams is never a bad thing, either!
Now I haven't gotten enough time in these shoes yet to make a proper assessment, but my first impressions are favorable. For one, they're absolute featherweights. Weighing in at 348 grams on my kitchen scale, they're hardly noticeable on the feet.
Secondly, they fit like a glove. It's one thing I've always appreciated about the Specialized road shoes is that I never have to second-guess my size, and this again rings true for the Torch Lace shoes. I'm not sure how, but the material seems even thinner and more supple than its BOA dial sibling, which also aids in the personalized, glove-like fit.
The last Specialized laced shoes I owned were the S-Works Recon Lace gravel shoes, and we didn't always get on. On these, the material was less supple and came up a bit high, digging into my ankle and causing a bit of discomfort on long rides. Specialized says that the asymmetrical heel counter on the S-Works Torch shoes supports the medial side while removing material from the lateral side, allowing for a lower collar. Indeed, my first impression of the S-Works Torch Lace is that the lower cut allows complete freedom of movement of the ankle.
Since I have a fairly narrow foot, there appears to be a little bit of extra fabric on the sides of my mid-foot, just like the standard S-Works Torch, but that's only noticeable to the eye, not to feel.
On the Torch, I do end up ratcheting down the Boa reel quite a bit mid-ride, so I'm curious how that'll go with the laced version, as these are a tad harder to adjust on the go.
Features and Availability
Wider fit
Supple, lightweight upper with reinforced layers in key areas
Asymmetrical heel counter
Stiff, lightweight carbon sole
Laced closure for a customized fit
Three-bolt cleat pattern with titanium/alloy cleat nuts can rotate to cleats 5mm rearward
Non-slip, replaceable heel tread with internally recessed screws for security.
Weighed in at 348 grams for a set in size 39
Colors: Black, White, Dark Navy, Dune White
Available now at retailers worldwide and from Specialized.com for $350, £300, €340
Thank you for reading 20 articles this month* Join now for unlimited access
Enjoy your first month for just £1 / $1 / €1
*Read 5 free articles per month without a subscription
Join now for unlimited access
Try first month for just £1 / $1 / €1
Get The Leadout Newsletter
The latest race content, interviews, features, reviews and expert buying guides, direct to your inbox!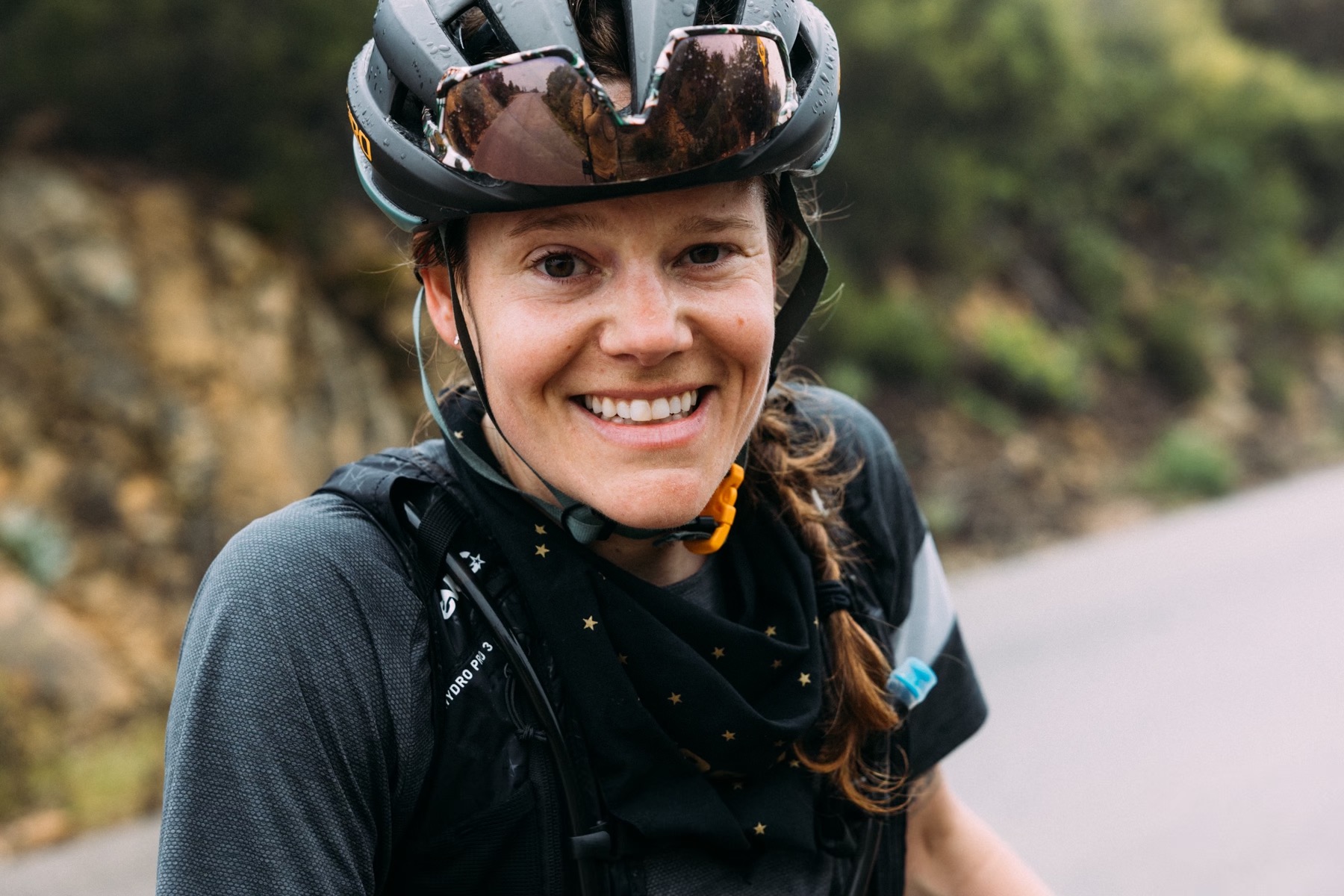 Cycling Weekly's North American Editor, Anne-Marije Rook is old school. She holds a degree in journalism and started out as a newspaper reporter — in print! She can even be seen bringing a pen and notepad to the press conference.
Originally from The Netherlands, she grew up a bike commuter and didn't find bike racing until her early twenties when living in Seattle, Washington. Strengthened by the many miles spent darting around Seattle's hilly streets on a steel single speed, Rook's progression in the sport was a quick one. As she competed at the elite level, her journalism career followed, and soon she became a full-time cycling journalist. She's now been a cycling journalist for 11 years.