'How much time do you have?': The untold story of the Tour de France Femmes
With 100 days to go until this year's edition, Cycling Weekly uncovers a decade-long battle for a women's Tour de France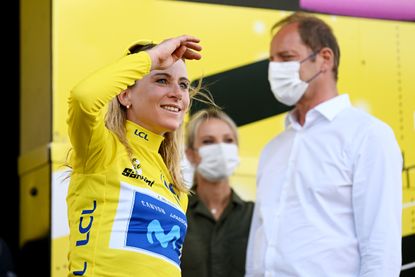 (Image credit: Getty)
Get The Leadout Newsletter
The latest race content, interviews, features, reviews and expert buying guides, direct to your inbox!
Thank you for signing up to The Pick. You will receive a verification email shortly.
There was a problem. Please refresh the page and try again.
This feature originally appeared in Cycling Weekly magazine on 9 March 2023. Subscribe now and never miss an issue.
Kathryn Bertine has a bone to pick with journalists. "The one thing that drives me bonkers is when the media refers to the current Tour de France Femmes as the first Tour de France for women," she says, the exasperation clear in her voice. "It drives me mad when professional journalists obviously don't do their research."
If you know her story, you'll understand that the former cyclist has every right to be annoyed. After a sequence of false dawns for women at the Tour de France, once in the 1950s and then again in the 1980s, Bertine made it her mission to give herself and hundreds of others the chance to race on cycling's best-known stage.
Today, she's heralded as the key driving force behind La Course by the Tour de France, the event that ended a 25-year female absence from the race, and paved the way for the modern day Tour de France Femmes avec Zwift. It's with La Course that this story begins.
Speaking to Cycling Weekly from her home in Tucson, Arizona, Bertine starts from the top. "How much time do you have?" she laughs, before launching into the narrative.
"I got my first pro contract in 2012. But it was before that, in 2009, as I was climbing the ranks in amateur cycling, that it made no sense to me that there weren't women at the Tour de France, when that's the one race that everybody knows."
That year, Bertine approached the Amaury Sport Organisation (ASO), which had been responsible for organising the men's Tour de France since the early 1990s, with a business proposal for a new women's race. "They didn't respond, paid no attention," she says. "I was no one of note to them at all. I kept thinking maybe someday, when I get a pro contract in cycling, maybe then they will listen.
"Fast forward to 2012, when I landed my first pro contract, I tried reaching out again, and silence… Just nothing."
Bertine would not be deterred by a lack of response. Alongside her racing, she formed an activist group with three other athletes: the then road world champion Marianne Vos, Olympic silver medallist Emma Pooley and Ironman triathlete Chrissie Wellington. Under the moniker Le Tour Entier ('The Whole Tour'), the quartet rallied together to expose inequalities in women's cycling and, in 2013, penned an online petition to the ASO. "We seek not to race against the men," it read, "but to have our own professional field running in conjunction with the men's event, at the same time, over the same distances."
The petition went viral, collecting almost 100,000 signatures from around the world. This time, ASO took notice. With the pressure mounting, the race organiser agreed to a meeting with Bertine and promised a one-day trial event for 2014.
"They were nervous that no one would watch," says the Saint Kitts and Nevis former cyclist. "They said they'd do one day and we said: 'You need to add three to five days incrementally if this one is a success,' which we knew it would be, and they agreed."
A rider's view on La Course
For Hannah Barnes, a future British national champion, the 2014 La Course was her first time visiting Paris. What's her lasting memory of the race? "Just yellow everywhere," she tells Cycling Weekly, "and polka dots."
Riding for American outfit UnitedHealthcare Pro Cycling, the then 21-year-old was the highest placed British rider on the day, finishing in the first bunch on the road, in 21st place. The experience, she explains, was nothing like she'd had at any race before. "We had the whole media fleet," Barnes says. "Just doing TV interviews after the race or before the race, as well, that was something completely new to us.
"The Tour de France is one of the races that, growing up, you'd always have on the telly. That's all that you'd seen, all you'd known, so we had this whole buzz around it. Then we stayed on after our race to watch the men's race come through as well."
Coryn Labecki, Barnes's team-mate at the time, is another rider who has never forgotten the excitement. "There was a lot of hype," the American says. "You could actually explain to your friends like, 'Oh yeah, I raced the Tour de France, but the women only had one day and it was just in Paris.'
"Of course, it was a bit of a bummer that it was only one day, but obviously you have to start from somewhere and you see where we are now. Looking back, it was a great way to start."
The race, named La Course and formally branded as a Tour de France, was scheduled for 27 July 2014, the same day the men's lap of the country concluded. It consisted of an 89km-long circuit race, held on Paris's iconic Champs-Élysées.
The big day
Almost a decade on, Bertine's memory of the day remains startlingly vivid. "People were seeking out our trailer during our warm up to come and say to me that they've been following this journey, and that they were here, they came specifically for the women's race," she says. "The excitement of the athletes to be there, myself included, was palpable. You could feel how much energy was emanating from the riders."
At the age of 39, Bertine took the start line in the French capital alongside her Wiggle Honda team-mates. Disaster then struck - 40 minutes after the flag drop, she fell victim to a puncture on the avenue's coarse cobbles and lost contact with the peloton. "My race was done after that flat," she says. "The pace was so fast that you were not getting back on.
"We all knew from the get-go that this was going to be a two-hour hammer fest, and that's how it went."
That afternoon, with the sun shining high over Paris, the peloton thundered around the circuit, the race winner averaging over 44km/h. That person, rather fittingly, was Vos, one of the four athletes who had put forward the petition the year before.
As for Bertine, the flat tyre turned out to be somewhat of a blessing. "What it allowed me was this incredible half a lap of pedalling slowly," she says. As she rounded the Arc de Triomphe one final time, she began to cry, overwhelmed by the support of the fans at the roadside.
"Getting that race to happen was so incredibly challenging," she says. "It really took a toll on my personal life as well. I was there, at La Course, in the midst of a divorce that was happening, which the public didn't know at the time. There was such personal tumult happening that, for sanity's sake, I had to separate it into remembering how incredibly amazing and joyful it was to be there at this race that we had fought so hard for.
"It's one of the life events for me that goes right up there with the biggest things we remember in life, from graduations to weddings to births of children."
A lap of France
Since her retirement from racing, Bertine has been vocal about her desire to see men and women racing equal distances at the sport's top level. La Course ran for eight years; however, despite its success, it never grew beyond a single day. It was replaced last year with the eight-stage Tour de France Femmes avec Zwift, a race that Bertine feels is still 13 days short.
The former cyclist believes this is because race organisers are doubtful of women's ability to ride a longer stage race. In 2015, French PE teacher Claire Floret set out to prove that such an idea was nonsense.
That summer, while off work for the school holidays, Floret and two others rode the entire route of the men's Tour de France one day ahead of the race. "We wanted to bring the fact that there wasn't a women's Tour de France to the attention of journalists, fans and everyone else," she tells Cycling Weekly. "The women were given one day. The men were given three weeks. There's no reason why we couldn't go a little bit further."
The group, called Donnons des Elles au Vélo (a pun in French, translated it means 'let's give cycling more women', but elles sounds like ailes, the word for wings, hens 'let's give cycling wings'), soon started to snowball, growing in members each July. Before long, it had forced itself onto ASO's radar.
"At the start, our relationship was quite good," Floret says. "Then, little by little, they realised that we were a thorn in their side. We were never aggressive with it, though, we were just making a point.
"We had a few chances to speak with Christian Prudhomme [the director of the Tour de France] about a women's Tour de France during the men's race, and he'd always give us the same response: 'We can't do it.' He told us that it was impossible to organise a women's race at the same time as the men's because of logistics and policing issues."
Things then turned a bit sour. In 2018, as the group were gearing up for their fourth edition, ASO contacted them and asked them to stop. "They accused us of 'parasitism'," Floret says, "which is when you take another thing's image and use it for your benefit.
The InternationElles
By its fourth year, Floret's group Donnons des Elles au Vélo had quadrupled in size, peaking the interest of amateur female cyclists around the world. One of those was Louise Vardeman, a global events director from Marlow, Buckinghamshire.
"They were looking for extra members to join the team for 2019," Vardeman says. "They wanted to keep their own team French only, but were happy for an international team to join them and help spread the word."
Together with nine others, Vardeman formed a sister team, the InternationElles, and travelled to France with her road bike. The concept was simple. "If we can do it, then shouldn't the professional women have their chance to do it as well?
"We tried to cut costs down where we could by booking fairly budget accommodation. We were transferring in these blinking vans for two or three hours a day on top of riding eight or nine hours a day, having to wash our own kit in the shower whilst wearing it to save time, then make our own food. We were probably getting about five hours, maybe six hours sleep a night."
That year, the winner of the men's Tour de France was Team Ineos's Egan Bernal, who completed the race in just under 83 hours. Vardeman and the InternationElles finished their lap of the country in 151 and a half hours, having climbed an additional two mountains that were cut from the men's route due to a hailstorm.
"It was really, really hard," she says. "But it was also absolutely incredible."
"We weren't there to create problems, we were there to encourage progress. So we decided to continue and be a bit more subtle with our phrasing, trying not to cite the Tour de France explicitly. We chose to begin each leg in the next town over, and stopped calling them 'stages', in favour of 'days'."
There was also opposition from some within men's cycling. Floret remembers a television debate she did in 2016 with Marc Madiot, Groupama-FDJ's team manager, on the topic of women's inclusion at the Tour de France. "His comments were clear: women would have their place on a bike as soon as they were more feminine and pleasant to look at," she recalls. "I was shocked that someone could openly say such things, and I went back saying that it wasn't about our bodies, but our performances. That whole part was cut from the edit." Today, the video of the debate is no longer available on YouTube.
Project complete
Despite a handful of loud naysayers, the response Floret and her Donnons des Elles au Vélo team-mates received was overwhelmingly positive. All along the route, fans roared as they passed, and the world media came flocking to pick up their campaign.
In 2020, when Floret was on her way to day 14's départ in Clermont-Ferrand, she received a text message. "One of my team-mates told me that Christian Prudhomme was there to see us," she says. "I thought it was a joke.
"Anyway, I got there as soon as I could and, right enough, there he was. I don't think I've ever got ready quicker in my life."
Not only was the Tour's race director there to see them, he had come to deliver some good news. "He told us that our project was now a finished project," Floret explains, "and that they were planning a women's Tour de France for 2021 or 2022.
"He recognised that he hadn't always listened to us, but since we were so insistent, they ended up listening. We know we aren't the only ones who fought for it. It was a blend of battles from different groups that made it happen."
That year's ride ended up being a victory lap for Donnons des Elles au Vélo. They finished their journey with a triumphant ride across the cobbles of the Champs-Élysées, just like Bertine had done at La Course six years earlier.
Even though a women's Tour de France is now on the calendar, Floret and her team remain forthright in their campaigning for equality. "For us, it's now like a second season," says the Donnons des Elles au Vélo founder, confirming the group will continue to ride the three-week men's route.
"We're happy with what ASO has created and believe the sport needs time to grow at its own pace. What we want to do is help welcome more women into cycling, working with clubs to ensure they are structured well enough to take in those who have been inspired by the new Tour de France Femmes."
For Bertine, the message is the same that it's always been right from the start of her project. "Eight days is a great step forward at the Tour de France," she says. "It is, by far, not the only step that should be taken to see it grow.
"If we keep women at either shorter distances or lesser prize money at the top, then that trickles down the entire way. That's why the Tour de France really has to take a step forward in creating equality within their race. That way, it's a better model not just for all of pro cycling, but society and all sports as well."
Tour de France organiser ASO was approached for comment, but did not respond.
This feature originally appeared in Cycling Weekly magazine on 9 March 2023. Subscribe now and never miss an issue.
Thank you for reading 20 articles this month* Join now for unlimited access
Enjoy your first month for just £1 / $1 / €1
*Read 5 free articles per month without a subscription
Join now for unlimited access
Try first month for just £1 / $1 / €1
Get The Leadout Newsletter
The latest race content, interviews, features, reviews and expert buying guides, direct to your inbox!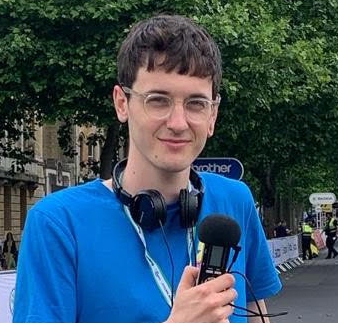 Tom joined Cycling Weekly as a news and features writer in the summer of 2022, having previously contributed as a freelancer. He is the host of The TT Podcast, which covers both the men's and women's pelotons and has featured a number of prominent British riders.
An enthusiastic cyclist himself, Tom likes it most when the road goes uphill and actively seeks out double-figure gradients on his rides.
He's also fluent in French and Spanish and holds a master's degree in International Journalism.