Polaris Hexon Waterproof review
The Polaris Hexon Waterproof is an excellent waterproof jacket for days when the turbo would have been a more sensible option.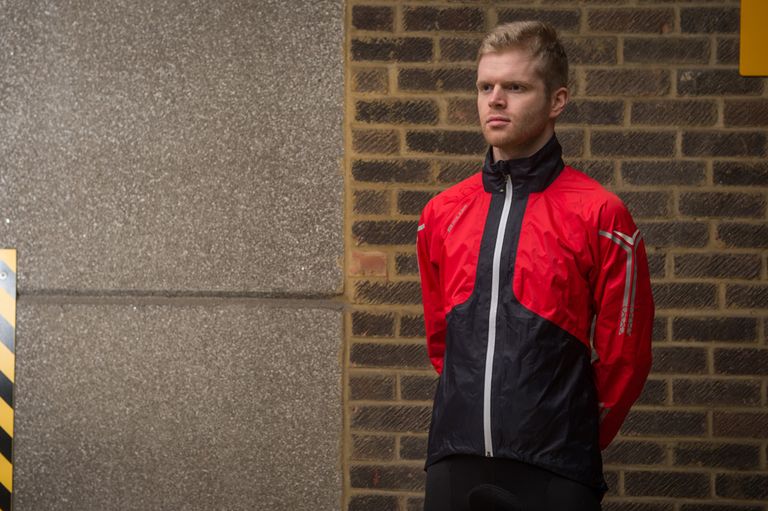 The Polaris Hexon waterproof is an excellent waterproof jacket that offers fantastic protection even in the worse of conditions. Despite the excellent waterproofing, the Hexon still manages to be breathable, lightweight, and packable, although the dodgy Velcro on the wrist prevents it from taking full marks.
For
+

Excellent wet-weather protection

+

Breathable

+

Packs down fairly small

+
Every cyclist knows there's a difference between waterproofs and waterproof waterproofs. The Polaris Hexon waterproof falls firmly in the second category, providing superb wet weather protection for when the heavens are well-and-truly open.
The highlight of the Polaris Hexon is undoubtedly the 2.5 layer nylon fabric which is used for the main part of the construction. We were "lucky" enough to test this jacket is some pretty apocalyptic conditions and never found our top half getting noticeably wet, even when our shorts and overshoes had long-since succumbed to the conditions.
What makes the Polaris Hexon such a good waterproof is that keeping out the rain doesn't mean sacrificing breathability and light weight.Even once the rain had stopped and we tested ourselves against some of the steeper ascents in the Surrey Hills, we rarely overheated even when putting in hard, extended efforts.
The elements are also kept at bay by the high neck which includes a covered zip to protect your chin, while the good-sized flap at the rear does a good job of keeping your bum dry, and the hem is both elasticated and adjustable for when you really need to batten down the hatches.
Unfortunately the one flaw with the Polaris Hexon waterproof is with the cuffs. The loose fitting sleeves are easy to fit over bulky winter gloves, but if you're feeling particularly Flemish and going without gloves, the Velcro straps designed to tighten the cuffs around skinny wrists frequently came undone, sending a blast of cold air up your arm.
For a waterproof offering such excellent protection, it's unsurprising that the Polaris Hexon doesn't pack down extremely small, but can still be rolled up enough to be fitted in a good-sized jersey pocket once the rain stops. And talking of pockets, the final feature to mention is the large zipped pocket on the rear of the jacket, which is easy to access even in gloves thanks to the large tag on the zipper.
For more information visit the Polaris website.