Light & Motion Seca 700 Ultra review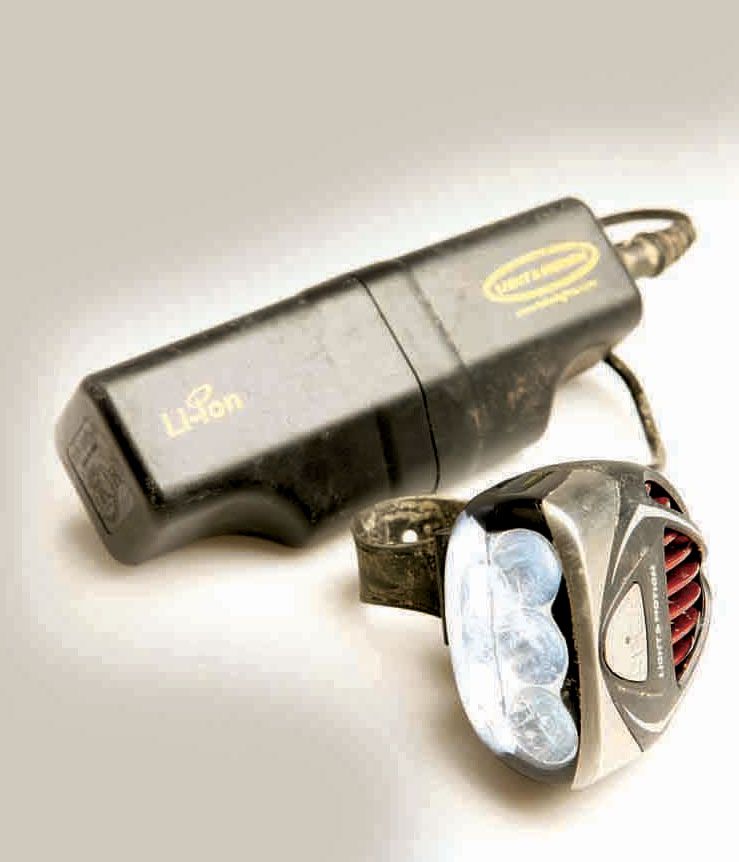 The six high-output LEDs of the Light & Motion Seca 700 Ultra provide brightness on a par with halide systems I?ve used. It will give you a minimum five hours? run time, yes, minimum five hours, plus from completely flat it?s fully charged again in three hours. And it's delightfully simple to fit.
For
+

Even beam with no dark spots

+

Throws light a long way

+

Minimum five hours' run time

+

Easy and quick to fit
Against
-

No matter how good, £440 is a lot of money
Running late for the evening chaingang I had no time for instructions or a complicated set-up. Thankfully, it took less time to get the Light & Motion Seca 700 Ultra on the bike and working than it did to mix my bottle of drink.
The lamp unit fits with a simple rubber strap, which also means no bracket left behind when the light is not required. It's firm enough not to move on a bumpy road, but you can still tweak the angle as you ride.
The small, relatively lightweight (486g) battery is held with a Velcro strap, providing several mounting options, but on a road bike it worked best underneath the front of the top tube. There's a generous length of cable, to allow for different battery positions and helmet mounting of the light, so the downside is setting it up in this way leaves a lot of excess cable to wrap around things, which looks messy.
Two things particularly stand out. First, the beam pattern: even and consistent with no dark spots. Secondly, and most impressively, how far it throws light down the road. It gives you the confidence to ride at high speed, knowing you'll see stuff in time to react.