Boardman Road Sport review
At the entry point to the drop-handlebar market the Boardman Road Sport is a brilliant wallet-friendly or first-time bike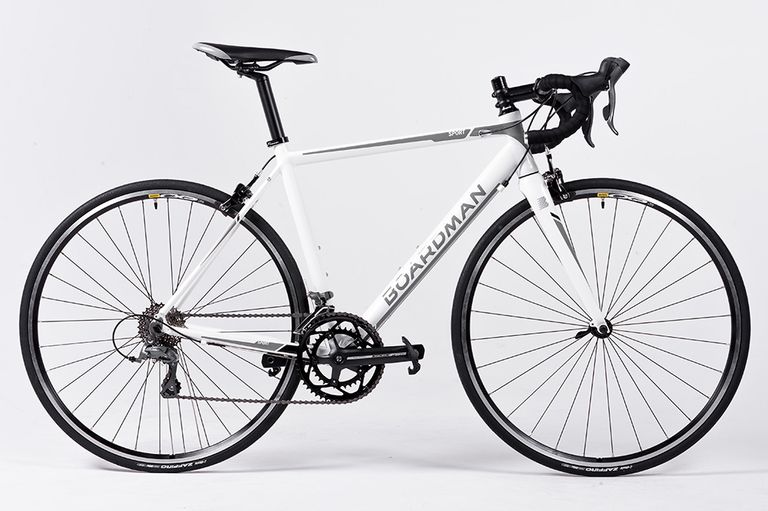 Cycling Weekly Verdict
The Boardman Road Sport is one of the best options at this price point. It does what we all want entry-level bikes to do while not looking like an entry-level bike. A few small changes, like the wheels, would see this bike compete with the £1,000 price point easily.
Reasons to buy
+

Smooth welds

+

Agile ride
Boardman is renowned in the industry for decent entry-level bikes that perform much better than the price tag suggests. It's no different with the £500 Boardman Road Sport – I've been hugely impressed.
Boardman Road Sport details
Frame
Boardman Road Sport is a triple butted X7 alloy frame completed with a lightweight carbon fork and alloy steerer – typical at this price point. What is nice about this frame, however, is the smooth welds at the seatstay and head tube joins, which really helps make the entry-level bike look like a mid-level machine. It even has partial internal cable routing to help clean up the frame.
Specification
Shimano Claris is something seen on most £500 bikes: it is dependable, gear changes are assured and the hood shape is decent.
You get Boardman's own-brand alloy handlebar, stem, seatpin and saddle, which all worked well. I'm sure it helps lower the price being Boardman's own but if that frees up more of the budget to be spent on the frame it's all good in my opinion.
The Mavic CXP22N shod with Vittoria Zaffiro 700x25c tyres are a expected addition but if finances allowed I'd upgrade these straight away – a little lacklustre on all fronts.
Ride
What makes the Boardman stand out from its rivals at this price point is the way it handles its weight. Sitting at 9.9kg it is by no means a featherweight but it has a nice ability to feel lighter than it actually is, especially at 10 to 16mph. This is where the Boardman Road Sport is at its best: the ride feels comfortable, stable and the frame offers enough directness to help propel you along.
It isn't all perfect, though, as it does stall on steep climbs owing to its weight and it starts to give a bit of road buzz when you push over 20mph. It isn't the most direct when cornering either. But this is mainly down to those Mavic CXP-22N wheels, which are simultaneously heavy and insubstantial. Replace them with some wheels with a wider internal rim width (to let those 25c tyres sit better), shed a bit of weight and it'll improve things.
Value
In the £500 category it's all about value for money. The Claris groupset works well and the wheels do the job, the frame looks great and the ride is excellent. All these add up to a great-value bike that does everything you need.
I see huge value here in the frame alone; with a few tweaks you will be able to transform this bike into the perfect bike on a entry-level budget.