Selle Italia SLR Team Edition Flow saddle review
The latest offering from the age old manufacturer, we tested the Selle Italia SLR Team Edition Flow saddle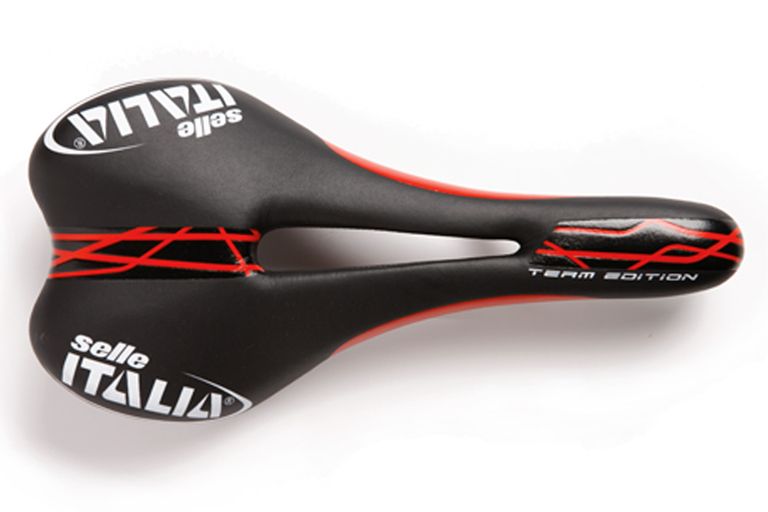 A strong marriage of low weight and quality construction, but definitely a saddle that should be tried before it's bought due to the shape of the cut out
For
+

In demand with pros

+

Quality construction

+

Low weight
Established in 1897, Selle Italia knows a thing or two about making saddles. Since its inception in 2000, the SLR profile has become hugely popular in the pro ranks. In fact, according to Selle Italia it is the most demanded saddle by professional cyclists.
We found the actual weight was 4g heavier than the claimed 170g, but it is still a light perch, thanks in part to the carbon-fibre body.
'Flow' denotes the cutout, which is mainly in place to eliminate pressure points. Selle Italia also produces the SLR in both larger and no-cutout versions, as well as this Selle Italia SLR Team Edition Flow model. It's subjective, but we would choose those as the Flow saddle pinched a little out on the road which could lead to saddle sores.
Other brands also utilise a cutout, but feature rounder edges than the Selle Italia to prevent pinching and over a distance was far more comfortable.
Posterior preferences aside, this saddle represents a marriage of low weight, quality construction and strength that should last the course.
It's just a shame it didn't totally work for us.