Full details revealed for Velo South 100-mile closed road sportive
Testing route features 1,700m of climbing in the South Downs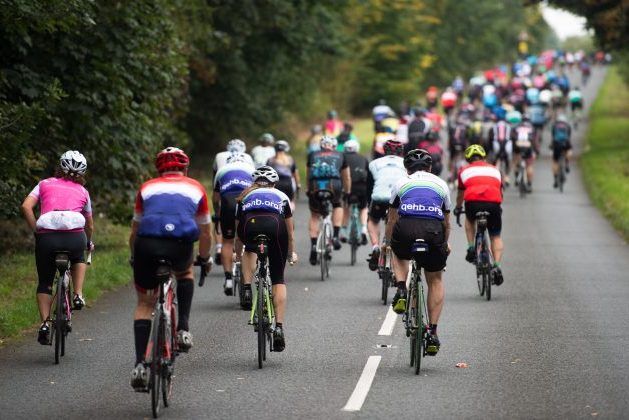 (Image credit: rb create Ltd)
Full details of Velo South, a new 100-mile closed road sportive, have been announced, with a testing route through the South Downs starting and finishing at the Goodwood Motor Racing Circuit.
The event, which is organised by the same company behind Velo Birmingham which will return in spring 2019, will take place on Sunday, September 23, with spaces for up to 15,000 riders.
Organisers have already received more than 25,000 pre-entries and expect the event to sell out quickly when entries open on March 1. Anyone wishing to enter the event needs to pre-register online.
>>> Eight hardest sportives in the UK
The route will start from Goodwood Motor Racing Circuit near Chichester, with riders covering a lap of the circuit which hosted the 1982 Road World Championships before heading north-east into the South Downs National Park and up the first testing climb of the day.
There will be six points on the route for riders to receive mechanical assistance and food and drink, before a final KOM at Harting Hill around the 85 mile point ahead of a downhill final few miles back towards Goodwood.
Along with RideLondon and the Tour of Cambridgeshire, Velo South is one of only three closed-road sportives in the south of England.
The sportive is one of a number of events to take on the spectacular terrain of the South Downs, with other events such as the Orro Sussex Downs Classic, which takes place on September 8, providing good preparation for Velo South, or even as an alternative for those who don't get in.
The event has the support of local authorities along the route, with Horsham District Council among those authorities looking forward to welcoming the riders.
>>> 20 of the best British sportives in 2018
"We are delighted that this major cycling event is going to be coming through so many areas of Horsham District," said Cllr Gordon Lindsay, Cabinet Member for the Local Economy.
"It will provide an excellent opportunity to showcase our unique district at its best - an exhilarating ride for the competitors and a real spectacle for local residents and visitors to enjoy.
"The ride will also provide opportunities for local businesses and will be a boost for local tourism as food and drink providers and accommodation providers will all be able to benefit."