Watch: Cyclist knocked off bike then nearly run over in shocking dooring incident (video)
Cyclist escaped with only minor injuries after incident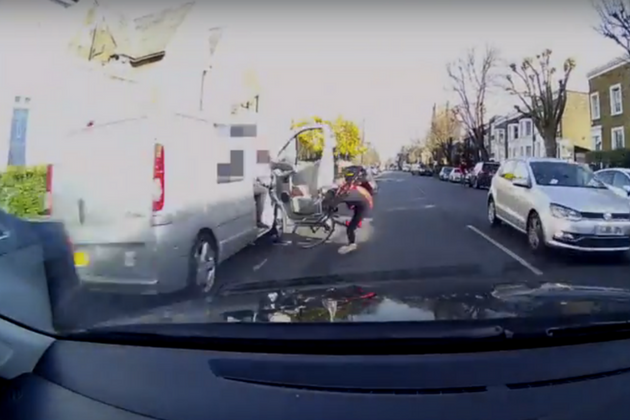 If you ever wonder why cyclists ride in the middle of the road, then this video will show you why.
Captured by a camera mounted in a car, the video shows a cyclists riding through London getting knocked off his bike by a van driver opening his door.
The cyclist is knocked across the road, and then is almost run over by the following car, with the driver performing an emergency stop to avoid hitting the cyclist.
>>> Transport Secretary proves worth of segregated cycle lanes by dooring cyclist (video)
According to the Evening Standard, the cyclist escaped with only minor injuries following the incident, which took place in Islington in March.
Under the 1988 Road Traffic Act to open "any door of a vehicle on a road so as to injure or endanger any person", with a maximum fine of £1,000. However police were not involved with the incident captured in the video, meaning that the van driver escaped without a fine.