A Beginners Guide: Cycling to lose weight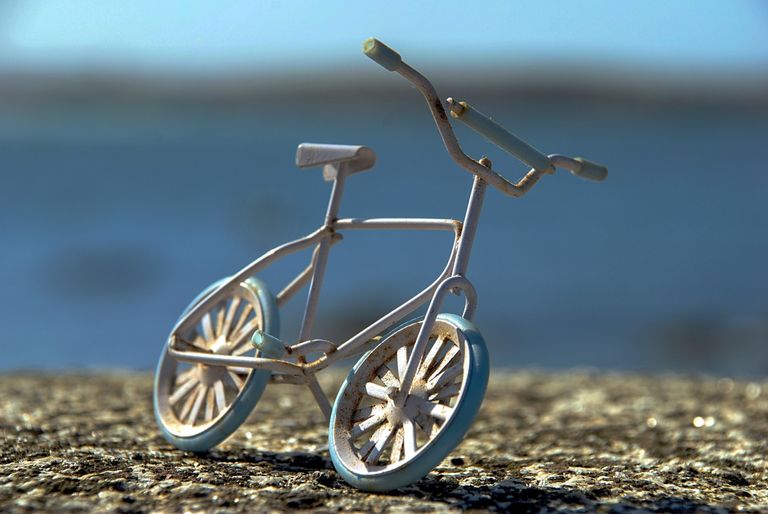 Advertorial in association with Holland & Barrett
All hail the mighty pedal power! If you're looking to burn between 75-650 calories (depending on weight and exertion) in a half-hour sitting and fancy taking up a new challenge that's both sociable and suitable for all ages and levels of fitness then cycling is for you.
Team with healthy eating and you'll soon be on your way to feeling fit and healthy. If you are worried about your cardiovascular health, there are supplements you can take to complement your newfound fitness regime such as soy lethicin which may help lower your cholesterol, although studies so far have been inconclusive. Either way, taking supplements coupled with a healthy diet as well as exercise is a good way to kick start a health regime.
Fitness Benefits
Cycling will improve your all round cardiovascular fitness as it's great for making your heart and lungs work out.
Pedalling will build up both your strength and endurance especially on the major muscle groups in your legs such as the quadriceps, calves, hamstrings and glutei.
Because cycling is very low impact, it's the perfect sport for those who don't want to put excess pressure on their joints.
Myth Buster: will cycling bulk me up?
Many people (women in particular), worry that taking up cycling will bulk their legs up with muscle, making them bigger. In fact, because cycling is a cardio exercise and will burn calories quickly, you're very unlikely to start piling on lots of muscle. All that pedalling is likely to help you slim down so your legs will look slimmer.
External environment - getting out an about
Cycling for ten miles in a leafy, country park is far more appealing than weaving your way in and out of traffic in your local town centre. To give yourself added motivation, make your routes as enjoyable as possible, and only when it's become engrained into your routine should you make road cycling your only source of cycling. Keep off road until you are firmly confident that you can ride alongside traffic.
If you're extending your cycling mission to your family, ensure that everyone can safely ride on the road - get your little ones up to date with a cycling proficiency course and make sure you've got helmets, stabilisers etc. If they're keen, it'll help keep you on the road for longer.
Buying a bike
You'll need to choose between a mountain, road or track bike. Standard mountain or road bikes are a good option for beginners, and you can pick up a fairly decent, easy-ride model for around £100. Keep your eye out for second-hand shops - you'll definitely be able to find a bargain.
Round up...
Top tip 1 - As well as getting your family and friends involved as a way of keeping you motivated, why not sign yourself up to a race to give yourself a goal to work towards?
Top tip 2 - taking supplements such as soya lethicin capsules is fine, as long as you take them to complement a healthy, balanced diet.
Top tip 3 - see the sites! Cycling is a great way to get out and about so don't just stick to the pedal bike at the gym, get on the road and explore the environment around you.