From shattered elbow to Worlds top-10: Cameron Mason on willpower, patience... and the hunt for a decent vegan breakfast
Britain's top-tier cyclo-cross rider tells us how he keeps getting better year after year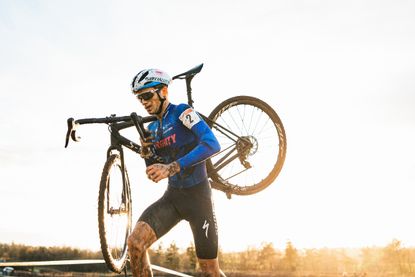 (Image credit: SWpix)
Get The Leadout Newsletter
The latest race content, interviews, features, reviews and expert buying guides, direct to your inbox!
Thank you for signing up to The Pick. You will receive a verification email shortly.
There was a problem. Please refresh the page and try again.
For each article in this long-running WATT WORKS FOR ME series from Cycling Weekly's print edition, we ask a pro rider about their favourite things in training: what has helped them most in getting to where they are today. The aim is to get to the heart of the beliefs and preferences they hold dear when it comes to building form, maximising fitness and ultimately achieving results. For this edition, we speak to Cameron Mason.
You dominated the national cross champs in January, then took a superb ninth at the Worlds in February. Did you prepare differently in the lead-up this year?
Yeah, partly as a result of having had my busiest summer season ever. The context was that, in spring 2021, I broke my elbow and coming back took a long time. When I did return, I was incredibly keen and motivated, so I basically just did as much racing as possible. When I got to September [2022], I was very ready for a break, and I realised it would be a mistake to go straight into a full cross season. We decided that for two months I'd revisit weaknesses and build solid foundations.
You raced only once during October and November?
Yes, it did feel quite weird coming into cyclo-cross so late – my first [UCI] race was 11 December. Part of me was like, 'Oh, are we doing something wrong?' But as soon as I got racing, I realised we'd made the right decision to really take a step back, go back to basics and build really good foundations.
What were you doing during that period when normally you'd have been racing?
I'd finished the MTB season pretty burned-out mentally and physically. But I know how to fix myself mentally – by giving myself the space and time to let those feelings [of freshness] come back. Physically, I had two weeks with no riding, but even during that time I was walking up hills and being incredibly active. It was such a good period, I even went bikepacking in Sweden. I need stuff that gives me really full feelings but from a totally different stimulus, almost like activating the other side of my brain.
Your elbow was very badly broken in 2021 – how did you manage to come back stronger?
It feels like a different chapter now, as things move so quickly. But I do think it's important to look back and realise it was a huge life event – a big portion of my life not doing the thing I wanted to be doing. My perspective probably changed a little bit. I did everything I could to get back to the level I'd been at, and by doing that so well, I gained a lot of confidence in my body and my ability, in knowing that I could do it again.
How cyclocross-specific is your training?
I did a surprisingly small amount of cyclo-cross-specific off-road training before this season. I did a [National Trophy] race in October in Callendar Park [Falkirk], just for fun really as it's 10km from my house. [Mason won.] I was in the first phase of building back up. My cyclo-cross bike was sent to me two days earlier. I rode it the day before the race and realised that my cross skills don't really go anywhere – there was no rustiness. As long as physically I'm good enough, I know that technically I'll be fine. That's a good thing, looking forward, knowing that I don't need much off-road training. In training we do a lot of cyclocross specific intervals on the road bike with over-under efforts, uncomfortable powers, and all that type of stuff, which works just the same for the cross.
Rider profile: Cameron Mason
Age: 22
Height: 5ft 9in
FTP: 350W
Lives: Linlithgow, Scotland
Rides for: Trinity Racing
Best results: 9th – Cyclo-Cross World Championships (2023); 1st – British Cyclo-Cross National Championships (2023)
Instagram: camerooney.mason
Twitter: @camerooney_
What's your motivation advice to young riders?
When a kid says, 'I'm struggling for motivation' I find it hard not to be blunt, because no one should be struggling for motivation. Knowing whether you want to be doing it shouldn't be the hard bit. It's personal – no one can tell anyone what to do with their motivation. Find an aspect of your sport that's going to carry you through the rubbish parts. For me, that's riding with friends, new roads, new trails – I make a new route for every ride.
Are you still vegan?
My diet is plant-based and while at home I'm 100% vegan; it's not possible while I'm travelling. So I'm vegetarian while abroad. As my training has increased, I've realised that fuelling is really important, and you cannot get enough calories and proteins when you're at a hotel buffet with no tofu or vegan options. Sometimes my best option is to go to a supermarket and buy a tortilla or a meat substitute.
Quick-fire faves
Distraction on the turbo? My dad's music – New Order, Moby, all that stuff, it reminds me of my childhood
Place to ride? Home – West Lothian back roads
Course to race on? The Tábor course [in the Czech Republic] – it's technical anc physical, with a fast finish
Cafe stop treat? Nothing – I'm anti cafe stops!
Inspirational cyclist? My friend Isla Short. You can idolise famous people, but I know Isla and what she does, and it's very inspirational
Dream race to win? World Cyclo-Cross Championships
Way to celebrate a win? Go on a training ride with my coach [James McCallum] to chat about it
Sport or hobby outside of cycling? Bouldering
Quality in a training partner? That they don't stop!
The full version of this article was published in the 23 February 2023 print edition of Cycling Weekly magazine. Subscribe online and get the magazine delivered to your door every week.
Thank you for reading 20 articles this month* Join now for unlimited access
Enjoy your first month for just £1 / $1 / €1
*Read 5 free articles per month without a subscription
Join now for unlimited access
Try first month for just £1 / $1 / €1
Get The Leadout Newsletter
The latest race content, interviews, features, reviews and expert buying guides, direct to your inbox!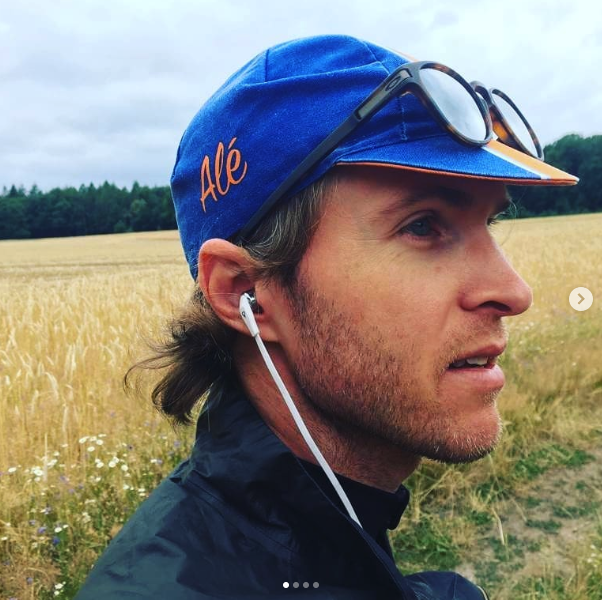 David Bradford is fitness editor of Cycling Weekly (print edition). He has been writing and editing professionally for more than 15 years, and has published work in national newspapers and magazines including the Independent, the Guardian, the Times, the Irish Times, Vice.com and Runner's World. Alongside his love of cycling, David is a long-distance runner with a marathon PB of two hours 28 minutes. Having been diagnosed with retinitis pigmentosa (RP) in 2006, he also writes about sight loss and hosts the podcast Ways of Not Seeing.