Armstrong case: UCI questions delay in receiving file from USADA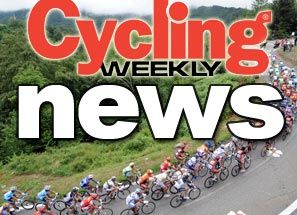 Cycle sport's governing body, the Union Cycliste Internationale (UCI) issues a press statement on Thursday questioning the reasons behind the delay in receiving paperwork from the United States Anti-Doping Agency (USADA) relating to Lance Armstrong's doping case.
The UCI release criticises USADA's delay in sending through the case file, which it hopes to review in the light of USADA's decision to strip Armstrong of his seven Tour de France wins and ban him for life on the basis that he broke several anti-doping rules during his professional career.
"The UCI wonders why it is taking USADA so long to provide its reasoned decision and case file," read the statement.
"Reports state that its decision has been delayed because it is continuing to gather evidence and that it has yet to complete its case file."
UCI president Pat McQuaid is then quoted as saying: "The UCI had no reason to assume that a full case file did not exist but USADA's continued failure to produce the decision is now a cause for concern.
"It is over a month since USADA sanctioned Lance Armstrong. We thought that USADA were better prepared before initiating these proceedings."
The statement then deteriorates in its sentiments:
"It seems that it would have been more useful for USADA to have used the time of the Tour de France, the Olympic Games and the Road World Championships to prepare their case in full rather than to make announcements.
"It is at very least unusual that USADA would still be gathering evidence against a person after it has found that person guilty." The italics are the UCI's.
USADA's decision to strip Armstrong of his Tour titles was based on testimonials from former team-mates and associates of the American rider. It decided that Armstrong had violated five anti-doping rules including use/attempted use of banned substances, trafficking banned substances, aministration to others of banned substances and possession of banned substances.
USADA maintains that it was due to present the evidence to the UCI no later than October 15.
Related links
USADA strips Lance Armstrong of his seven Tour titles
Judge dismisses Armstrong lawsuit against USADA