Arrest after cyclist struck by Olympic bus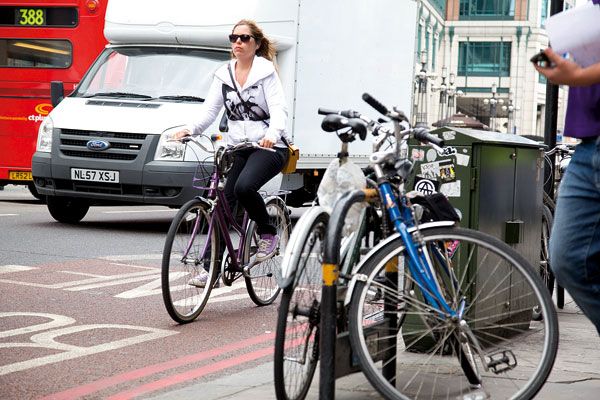 A man in his mid-60s has been arrested following a fatal collision involving a cyclist and an Olympic Games media bus yesterday evening, the Metropolitan Police has confirmed.
The incident occurred just outside the Olympic Park at the junction of Ruckholt Road and East Cross Road at approximately 7.45pm.
Police and an air ambulance attended but the cyclist, 28, died at the scene. The suspect was held on suspicion of causing death by dangerous driving and is currently on bail.
The victim is yet to be identified but the International Olympic Committee (IOC) was able to confirm that it was not one of the athletes taking part in the Games.
"We can confirm that a cyclist tragically died as a result of a
collision with a bus carrying media from the Olympic Park this
evening," Games organisers LOCOG announced.
"The police are investigating and our thoughts are with the cyclist's family," they added.
Reports suggest that the cyclist was approaching the junction on the nearside of the bus when he became trapped underneath the vehicle as it turned left.
After winning a gold medal in the time trial, Bradley Wiggins commented on the incident in a press conference.
"It's dangerous and London is a busy city and [there is] a lot of traffic. I think we have to help ourselves sometimes," he said.
"But I think things are improving to a degree. There are organisations out there who are attempting to make the roads safer for both parties. But at the end of the day we've all got to co-exist on the roads.
Related links
Video: Wiggins' Olympic press conference
London 2012 Olympic Games: Cycling Weekly's coverage index