Bets taken on the words Lance Armstrong will use during TV interview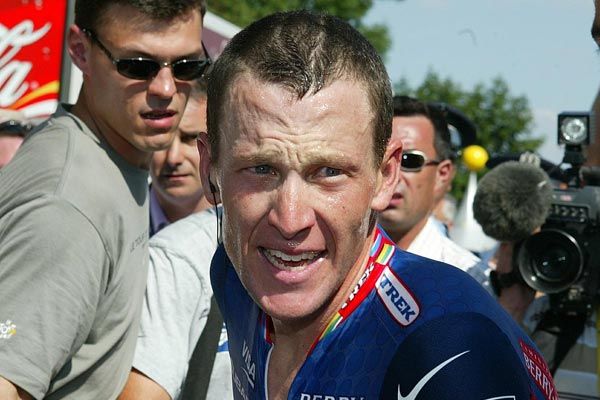 British bookmaker Ladbrokes is taking bets on the words and phrases that Lance Armstrong may - or may not - use during his 'tell all' television interview with veteran broadcaster Oprah Winfrey on Thursday, January 17.
Speculation is rife that Armstrong will use the show to admit to using banned performance enhancing substances and/or blood doping during his seven Tour de France wins, all of which have been stripped from Armstrong by the United States Anti-Doping Agency after it investigated allegations into doping at the US Postal cycling team. Armstrong is fighting to restore public credibility after USADA's damning report.
Ladbrokes are only offering evens on Armstrong's use of the word 'Confess' and the phrase 'Never tested positive' during his chat at his Texas home with Winfrey. The phrase 'Witch hunt' and the names of Irish journalists David Walsh and Paul Kimmage offer slightly better prospects at 2/1.
The recently knighted 2012 Tour de France winner Bradley Wiggins and Sky team principal David Brailsford also make the list, at 4/1 and 8/1 respectively.
"We're sure that he'll apologise but if he actually means it is a whole different issue," said Ladbrokes spokesperson Jessica Bridge.
"A full confession seems unlikely but if he wants to even attempt at rebuilding his public reputation he's got no choice but to fess up."
The words and phrases that may be used by Armstrong, and Ladbrokes' odds:
Sorry 1/4
Apologise 1/4
Confess evens
Conspiracy 1/2
Innocent evens
David Walsh 2/1
Paul Kimmage 2/1
Sunday Times 4/1
British Press/media 4/1
Witch hunt 2/1
Integrity 6/4
Never tested positive Evens
Livestrong 1/4
Team Sky 8/1
Bradley Wiggins 4/1
Sir David Brailsford 8/1
USADA 4/6
WADA 6/4
Tour de France 1/8
Floyd Landis 4/1
Tyler Hamilton 6/4
George Hincapie 4/1
Johan Bruyneel 4/1
Dr. Michele Ferrari 5/6
EPO 6/4
Related links
Lance Armstrong to talk to Oprah Winfrey about doping
Comment: Don't get too excited about an Armstrong confession
Is Lance Armstrong on the verge of doping confession?