Bjergfelt wins again prior to start of National Trophy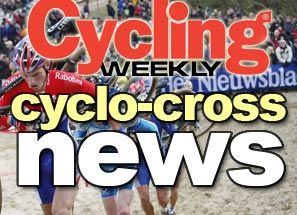 Cycle Premier-Kovert rider Will Bjergfelt continued his build-up to the National Trophy Cyclo-Cross Series with another victory in the South West League on Sunday.
The 33-year-old has won both rounds of the South West League so far, and might also have won Saturday's Wessex League race in Oxford but for a mechanical towards the end of the race.
Having spent much of last season starting the National Trophy races towards the back of the grid, Bjergfelt has high hopes for his 2012 campaign having just completed a strong road season and competed with some of the top names in the Tour Series.
"The South West League is a training ground for bigger things, but it's great for me as I want to hit the first Trophy in Abergavenny with everything perfect and these races let me test everything out.
"I'm in good form and looking forward to the Rapha Series and National Trophy races. I want to have a really good result in the National Trophy Series this year. Last year I started from the back of the grid, but I want top five or top three this year."
While Bjergfelt settled for third spot in the Wessex League race the previous day, Ben Sumner (Beeline Cycles) went on to take a narrow victory in the race at Cowley, holding off Luke Gray (Trek Cross Collective) by just one second.
And in the third round of the SRAM Notts and Derby League, Hope Factory Racing's Dan Booth also made it two wins in a row with victory at Shipley Park on Saturday.
Elsewhere, Cwmcarn Paragon's Andrew Baum secured a clearer victory in the opening round of the Welsh League at Llantarnam School in Cwmbran. He crossed the line more than a minute clear of Cardiff JIF junior Adam King.
Also winning in emphatic style was Arctic Premier RT rider Darren Barclay, who won the opening round of the London League in Deal by a minute from Kingston Wheelers rival Peter Morrison.
Youth reigned over experience in Yorkshire on Sunday, where two juniors took first and second in the third round of the Series in Bradford.
National youth MTB champion Billy Harding (Paul Milnes RT) took the win by 45 seconds from fellow junior Jake Womersley (Sportscover).
In Lincolnshire, Heanor Clarion's Andrew Stuart took victory by around 30 seconds from Mark Cotton (Ellmore Factory Racing) in the second round at Ancaster near Sleaford.
Primera-Specialized rider Ian Legg won the opening round of the Western League at Gloucester, but he was just eight seconds clear of runner-up Ben Davies (Cheltenham Cycles).
And in the second round of the Elmy Cycles Eastern League, Hayden Wood took victory by just four seconds from Iceni Velo rival Tim Guy, while junior Sean Dunlea was just 14 seconds off the pace.
Thank you for reading 5 articles this month* Join now for unlimited access
Enjoy your first month for just £1 / $1 / €1
*Read 5 free articles per month without a subscription
Join now for unlimited access
Try first month for just £1 / $1 / €1
Snowdon Sports is a long-established independent sports news agency, which supplies editorial to a range of media outlets - such as Cycling Weekly - as well as sports governing bodies. Snowdon Sports often covers results at Cycling Time Trials events in the UK and has long been a source of information and imagery to Cycling Weekly.