British Cycling calls for sentencing review after Jefferies case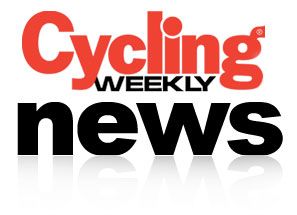 British Cycling chief executive Ian Drake has called
for a review of sentencing
and better education for road users in response to Lee Cahill's 'lenient' sentence for killing cyclist Rob Jefferies as a result of careless driving.
Eighteeen-year-old Cahill hit and killed Jefferies whilst driving along the A351 near Wareham, Dorset, on 26 May 2011. Jefferies was cycling along the road on a training ride and was struck from behind by Cahill, who said he was blinded by the sun.
"Our thoughts are with Rob's widow Jane and his family and friends," said Drake in a statement issued on Friday. "This is undoubtedly a very difficult time for them.
"Rob's case is a tragic example of why we need policy makers to work with us on the issue of cycle safety. From the facts of the case it is clear that Rob was a totally innocent victim of a young and inexperienced driver who had already been in trouble with the police for his bad driving."
Cahill was charged with causing death by careless driving and sentenced to a 12-month, 200-hour community order, ordered to pay £85 costs, banned from driving for 18 months and ordered to re-take a driving test by Weymouth Magistrates Court on Thursday. Cahill passed his driving test in January 2011.
"It does not appear to British Cycling that the sentencing in this case sends the right signal to drivers, particularly young drivers, whose actions can have such tragic consequences for cyclists.
"Our members believe that sentencing in these rare but extremely sad cases is all too often too lenient and we shall be asking ministers and policymakers to engage with us on this.
"We will also be pushing for more and better education for road users on cycling safety, including changes to the driving test and the Highway Code, especially with regards to younger drivers."
According to Crown Prosecution Service guidelines for causing death by careless driving, Cahill was given a near-minimum sentence commensurate with "momentary inattention with no aggravating factors". The maximum sentence is five year imprisonment; the more serious offence of causing death by dangerous driving carries a maximum sentence of 14 years imprisonment.
Jefferies had worked for British Cycling as a volunteer co-ordinator, and was a well-known figure on the cycling scene.
Related links
Driver who killed Jefferies given community order
Thank you for reading 20 articles this month* Join now for unlimited access
Enjoy your first month for just £1 / $1 / €1
*Read 5 free articles per month without a subscription
Join now for unlimited access
Try first month for just £1 / $1 / €1