British Cycling membership swells to 33,000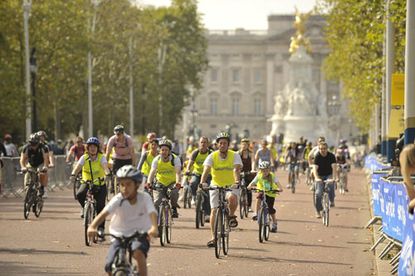 British Cycling has reported that its membership has swelled to 33,000, an increase of 16 per cent in the past 12 months. It's the highest level of membership since the organisation formed in 1959.


Britain's governing body for cycling published its annual report this week, outlining its performance in the past year.
"We now have 33,000 members and in September alone our membership grew by over 1,000 individuals, our biggest growth to date in a single month," said BC chief executive Ian Drake.
"We have also seen an increase in the number of licence holders and increased participation at competitive and non-competitive events, bucking the national trend of a decline in sport participation."
Much of the increase in membership can be attributed to the introduction of a 'Ride' membership alongside the existing bronze, silver and gold membership levels aimed more toward competitive cyclists. Over 3,000 signed up for Ride membership this year.
Two thirds of BC members belong to one of 1,500 affliated cycling clubs. BC is aiming to achieve 100,000 members by 2013.
BC's annual report also states that there has been a 15 per cent increase in competitive events, showing that the sport in Britain is in rude health.
The success of the mass-participation Sky Ride events was also highlighted. More than 298,000 people have taken part in the free events since they started in July 2009.
Related links
Cycling England axed in government shake-up
External link
British Cycling 2010 annual report
Subscribe to Cycling Weekly magazine>> (opens in new tab)
Thank you for reading 5 articles this month* Join now for unlimited access
Enjoy your first month for just £1 / $1 / €1
*Read 5 free articles per month without a subscription
Join now for unlimited access
Try first month for just £1 / $1 / €1