British cyclist banned for two years for EPO use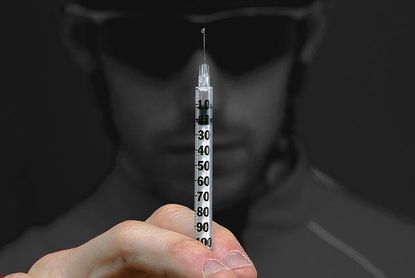 British cyclist Damien Sharp has been banned for two years after testing positive for EPO following an in-competition test in Bermuda on July 17.
Sharp, riding for Team Fast Forward Bicycle Works, waived his right to a hearing and accepted the proposed two-year sanction that will see him banned until midnight 17 August 2013.
He had previously ridden for the West Yorkshire Police CC and won the Classic Race at the 2007 Otley GP.
According to Bernews, a local news and culture website, Sharp had recently worked for Bermudan police, but has since left his position there. They note that he is no longer on the island either.
A police spokesperson told them: "The Bermuda Police Service can confirm that Mr. Sharp is no longer an employee. Although EPO is on the list of banned substances issued by some sporting bodies such as the World Anti-Doping Agency and the International Cycling Union, possession does not constitute a criminal offence under the Misuse of Drugs Act."
The test was conducted in co-operation with UK Anti-Doping, the USADA (The US Anti-Doping Agency) and the Bermudan Sport Anti-Doping Authority (BSADA).
A spokesperson for UK Anti-Doping told Cycling Weekly that they had collaborated with the other agencies by supplying information, which fits in with their intelligence management role.
The BSADA's Executive Director Cathy Belvedere said: "This case highlights the importance of cooperation between national anti-doping organisations and how information sharing can be used to successfully identify and ultimately bring sanctions to doping athletes."
More to follow.
Thank you for reading 20 articles this month* Join now for unlimited access
Enjoy your first month for just £1 / $1 / €1
*Read 5 free articles per month without a subscription
Join now for unlimited access
Try first month for just £1 / $1 / €1