Dangerous lorry loophole to be closed to protect cyclists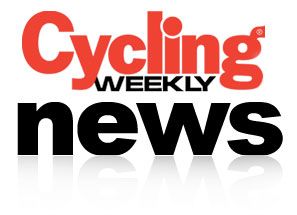 Last night cycling minister Robert Goodwill said he will close loopholes which currently allow potentially dangerous lorries to use our city streets.
Goodwill answered questions from Parliament's Transport Committee on cycling safety, the second evidence session following a spate of cyclist deaths in London.
He also said if the committee recommended a national cycling champion it would be "very hard to say no", something cycle campaigners have welcomed.
Goodwill said: "It has been brought to my attention that the regulations which are quite rightly there to allow some plant such as mobile cranes to operate outside [HGV] regulations also have come to apply to volumetric mixers (an alternative to the Readymix truck). Because these are classified as plant and not HGVs they are exempt from drivers hours, they're exempt from the MOT testing, a whole variety of testing.
"I've noticed there are an increasingly large number of these vehicles on our roads. They compete on what many would describe as an unfair basis with the traditional Readymix trucks and because they don't have to comply with all the regulations I am concerned as to the safety and operation of these vehicles.
"I am very keen to see how we can bring these vehicles within the regulations because many of the non-compliant vehicles on our roads will be this type of vehicle.
"I think basically we've identified a loophole that needs closing. I think operators of volumetric mixers will be very disappointed to hear what I've just said."
When asked whether companies should be held corporately responsible for road deaths Goodwill said he's look at whether the Health and Safety Executive (HSE) should take a greater responsibility for some road accidents.
Cycling champion
Jason McCartney MP asked if he will appoint a cycling champion, as recommended by the Get Britain Cycling report earlier this year. Goodwill said: "I suspect if this committee recommended we should have a champion it would be very hard to say no, wouldn't it?"
However, he added: "Before you appoint a champion you have to ensure that champion in that role is specifically laid out. Is that champion going to be the person who looks at regulations and cycle lanes or is that person just going to be someone who goes in the media and talks about cycling to encourage people to do it.
"We have had a number of tsars appointed over the years and sometimes that hasn't been followed through with the delivery."
In response to these comments CTC's Chris Peck said: "I think what he's saying is sensible, we wouldn't want a figurehead without powers; we would like a strategic role. In London [cycling commissioner] Andrew Gilligan is having a really useful impact as someone who responds to the media but also gets involved in the detail and six months into his job we have got a long term vision for cycling.
"We believe Robert Goodwill is committed to cycling personally but we need someone who goes beyond the Department for Transport to tackle the problems we have with buy-in, integrating into the departments of education, business and health but also can go to local authorities and crack heads together and work things out in a way that Robert Goodwill doesn't have time to do with a full diary."
Goodwill also answered questions on cycle infrastructure and signage guidelines, which are currently being improved for cycling, adding trials of Dutch-style roundabouts and more cycle training for adults may be on the cards.
Related links
Chris Boardman: MPs should be embarrassed by cycling inquiry
Thank you for reading 20 articles this month* Join now for unlimited access
Enjoy your first month for just £1 / $1 / €1
*Read 5 free articles per month without a subscription
Join now for unlimited access
Try first month for just £1 / $1 / €1