Dave Rayner Fund announces 2014 riders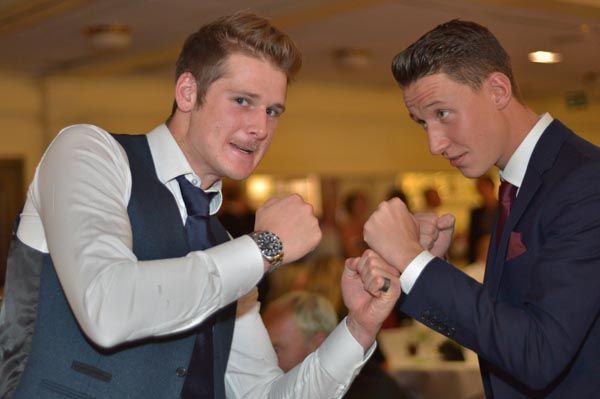 The Dave Rayner Fund has announced the 26 riders it will be supporting to race abroad in 2014, some throughout the season's entirety and some on a three-month basis during the summer.
Among the riders selected for the coming season are Tao Geoghegan Hart, who heads to America to ride for the Bissell team, and Hannah Barnes who also heads stateside to ride for UnitedHealthcare.
Former GB Academy riders Owain Doull, Sam Lowe and Alistair Slater will be riding in Belgium and France, as well as a host of other new and returning funded riders.
"We would like to see another rider gain a contract this year," says rider coordinator Joscelin Ryan. "But more than that, we would like to see all riders improve themselves, both competitively and personally, during the experience of racing abroad."
Since it's inaugural year in 1995, the fund has contributed to the support of over 150 riders racing overseas, with an alumni containing the likes of Charly Wegelius, David Millar, Daniel Martin and Matt Brammeier.
More recent examples include Josh Edmondson, who joined Team Sky at the end of 2012, and Adam Yates who will ride for Orica-GreenEdge next season.
"The most obvious success stories are when we get a rider turn professional," adds Ryan, "Adam Yates has been that person this year, but equally rewarding is seeing any rider improve and gain results that would not have been possible when they first went abroad."
Related links
Dave Rayner Dinner 2013: A rider's perspective
The organisation last night released the following details of the 26 riders who will receive funding from the Dave Rayner Fund in 2014
Sam Allen previously funded in 2012 and 2013 riding for Hennebont Cyclisme goes back to France where he joins Division 1 Team UC Nantes Atlantique, a big promotion for him.
Hannah Barnes was previously funded in 2012 when she spent the season in Holland. Last year she opted to stay in the UK where she dominated the criterium scene. A big move to the US Team UnitedHealthcare ensued.
Peter Barusevicus is studying at University and is taking the 3 month option of going to Belgium during the summer months.
Declan Byrne goes to the Baguet Bicycle Center - MIBA Poorten Team in Belgium.
Calvert Churchill is a first time rider who is taking advantage of 3 months trial funding. He rides for KW Heist Zuiderkempen in Belgium who tested him this season.
Doug Dewey had a great season in France last year riding for Hennebont Cyclisme and has now progressed to Division 1 Team UC Nantes Atlantique.
Owain Doull comes to the Fund after a successful couple of years with the British Cycling Academy. He is now turning to the road after the Track Worlds in Feb/March and will ride with An Post Team in Belgium.
Conor Dunne is another rider who is going to the An Post Team, a big step up for him after a couple of years already in Belgium and a big win in Stage One of the An Post Ras this year.
Tom Fitzpatrick is going to the Terra Footwear-Bicycle Line Team in Belgium after spending some development time over there this season.
Joe Fox is also taking advantage of the opportunity to spend 3 months abroad next year with the aim of developing his cycling career.
Tao Geoghegan Hart has had a superb season as Junior this year, he has chosen to go the USA to ride for the Bissell Team run by Axel Merckx who has a great reputation of developing professional cyclists.
Liam Glen is another rider who is riding for the Terra Footwear - Bicycle Line Team in Belgium next year.
Jake Kelly is a first year U23 going to race for the Illi Bikes Cycling Team in Belgium
Joseph Kirkham, another first year U23 is going to Normandy in France where he has a place in the Team Hague Cotentin.
Andy Leigh is another first year U23 who is going to the Terra Footwear - Bicycle Line Team.
Adam Lewis is also First year U23 and goes to Terra Footwear - Bicycle Line Team
Sam Lowe has spent the last season with the British Cycling Academy. He now wants to concentrate on the road and has chosen to go to the AC Bisontine in France
Tom Mazzone was funded in 2013 and stays in the Terra Footwear - Bicycle Line Team for 2014.
Eoin McCarthy is also going to Terra Footwear - Bicycle Line Team in Belgium.
Dan McLay is staying in the Lotto-Belisol U23 Development Team in Belgium for 2014.
Chris Sherriffs is being funded for the first time in 2014, but is going back to Belgium and the Asfra Racing Team where he spent time this season.
Alistair Slater is another rider who has gained a lot of experience with the British Cycling Academy but has realised that he wants to strike out on his own. French Division 1 Team Guiddon Chalettois is where he is heading.
Brennan Townshend has ridden in the UK this year for Madison Genesis. He has realised that the chance of making it on the continent should be seized and he heads to French Team Hague Contentin in Brittany.
Dan Whelan has spent a lot of time in Belgium this season which has led him to the Asfra Racing Team for 2014.
Jack Wilson has spent 2013 in the An Post Team in Belgium. He has had some great results which means he spends 2014 there as well.
Matthew Woods has been making steady progress in Italy for the last two seasons. In 2014 he returns again to Monteurano Civitanova Team where he hopes to turn that experience into solid results.