East Anglian finish to 2013 Tour Series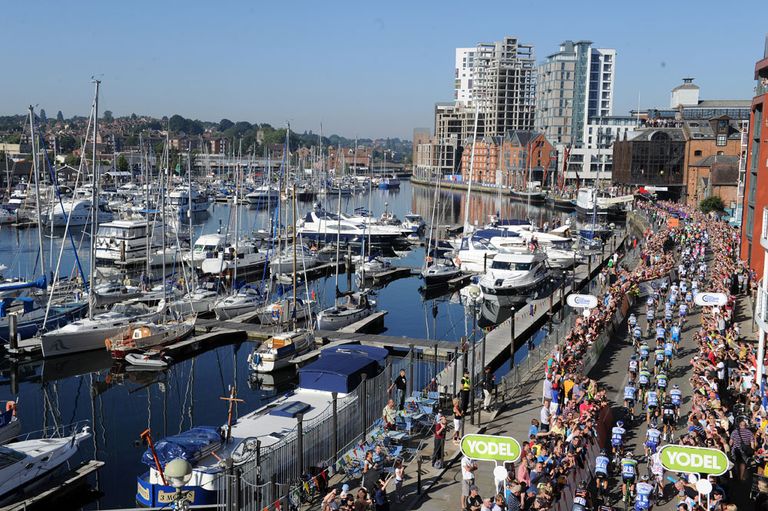 The 2013 Tour Series will finish with two rounds in East Anglia, as Aylsham and Ipswich will welcome the event for the first time.
Aylsham will host the series on Thursday June 13, with Ipswich providing the backdrop for the Grand Final the following evening. As a result of the additional Friday night race, this year's schedule will extend to 11 rounds.
Cycling is no stranger to East Anglia, and has featured in the last three editions of the Tour of Britain.
Large crowds gathered when Ipswich hosted the start of last year's Tour, although the inclusion of Aylsham on the schedule will raise eyebrows.
With a population under 6,000, it breaks the mould of the Tour Series being played out in Britain's larger towns and cities.
Peter Hodges, PR manager for event organiser SweetSpot, told Cycling Weekly: "Although it may seem that you attract large crowds by putting races on in populated places, the fact that 150,000 spectators turned up to welcome the Tour of Britain at the Norfolk Showgrounds last year shows otherwise."
"Norfolk County Council were keen to bring the Tour Series to the region, they worked with their district councils to see who was interested in hosting a race, and Aylsham wanted it. It's a town surrounded by a lot of people, and it will be unlike any other Tour Series round we've ever put on."
Related links
CW predicts 2013 Tour Series schedule