Exclusive: British Cycling axes jobs amid sponsorship shortfall and waning membership
Redundancies made following 7% drop in membership and sponsorship struggle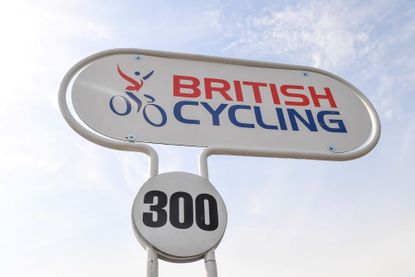 (Image credit: SWpix.com)
British Cycling has made a round of redundancies off the back of a staffing restructure which took place across the national governing body, Cycling Weekly has learned.
According to a leaked draft version of the national governing body's annual report and financial statements for the year ended March 2023, shared with Cycling Weekly, the organisation had to tighten its belt in the aftermath of a year which saw "lower than forecast sponsorship" and "declining membership" figures.
Eleven redundancies were made - from a workforce of approximately 250 - in a process which concluded in August.
The report shows a loss of £1.35 million in commercial income and a decline in membership of 7%.
"As a result of a combination of lower than forecast sponsorship and rights fee income growth, declining membership and increasing cost pressure, a review of the organisational structure is taking place in 2023/24, with a number of roles being put a risk," the report states.

"As a not-for-profit organisation, all revenues we make are invested in cycling and these steps are necessary so that we can continue to deliver our strategy and be financially sustainable."
British Cycling (BC) also cited the current "global economic climate" and the "cost-of-living crisis" in response to questions on the reasoning behind the redundancies from Cycling Weekly.
Last Autumn, BC announced a controversial new long-term partnership with the multinational oil and gas giant Shell. The eight-year deal has seen Shell become an "official partner" of British Cycling but the organisation still lacks a headline sponsor and the cash that would come with any potential deal.
The national governing body was previously sponsored by HSBC but has been without a top level partner since the end of 2021.
Elsewhere the draft report seen by CW states that in the year ending 31 March 2023, British Cycling's commercial partnerships collectively generated £1.84 million which represents a drop from the £3.19 million of revenue generated the previous year when HSBC were still on board.
The search for a new headline sponsor is ongoing, although at the recent Glasgow World Championships British Cycling CEO Jon Dutton told Cycling Weekly that he believes the organisation first needs to rebuild its commercial image in order to attract potentially interested parties to any sponsorship negotiations.
Falling membership
The report also shows that BC's membership numbers suffered a substantial decrease in the last year leading up to when the report is dated.

"During the year, we have seen our membership numbers declining to 137,968 as of 31 March 2023, representing a 7% reduction compared to 31 March 2022," it reads. "It is important that we focus on reversing this decline, improving our service to members and returning to a position of growth."

In the days following the announcement of the Shell deal a large number of current members took to social media to criticise the partnership - which environmental groups called 'cynical' and 'absurd' - with many threatening to cancel their membership.

In response to the criticism from members that surrounded the new deal, a spokesperson for British Cycling said at the time: "This partnership makes a long-term commitment to cycling and will deliver real benefits across our sport. We understand there will be different opinions and are committed to answering any questions our members have."
Senior figures within BC, including the organisation's chair Frank Slevin, previously told Cycling Weekly that it was hoped the spectacle of August's home World Championships and the ensuing success of British athletes that followed would help drive membership figures back towards a healthy place.

Speaking in Glasgow, Dutton made clear that the organisation had plans in place to combat the decline in membership which will be rolled out in due course.
Questioned over the cuts, BC told Cycling Weekly that the redundancies took place across the whole organisation and were not solely focused on one particular area.
The governing body also emphasised that the Great Britain Cycling Team and the organisation's talent pathway programme were unaffected by the cuts, due to being directly funded by UK Sport and Sport England.
Looking ahead to Paris 2024
Dutton told Cycling Weekly that the figures represented in the document were reflective of the wider financial situation in the UK.

He said: "I don't think it will come as a surprise to anybody to see that the global economic climate and cost-of-living crisis have made our work to attract new members and commercial investment incredibly challenging. It is a challenge shared across sport, and one which households up and down the country will recognise just as keenly."

"Since joining the organisation as CEO we've moved quickly to progress a number of vital strategic projects to help us to modernise and innovate our offer, and enhance the value we provide to our members," Dutton added.

"We're looking forward to sharing more detail on this in the coming months as we head into another year filled with opportunity, not least how we look to capitalise on the spotlight and inspiration of Paris 2024."
He concluded: "I believe passionately that as an organisation we can't simply bunker down and wait for the economic forecast to improve, and that to set ourselves up to thrive in the future we need to be bold and brave in our decisions today.

"That change won't always be easy, but I am absolutely convinced that it is in the best interests of our members and our sport, and we are fully committed to taking them on the journey with us."
Thank you for reading 20 articles this month* Join now for unlimited access
Enjoy your first month for just £1 / $1 / €1
*Read 5 free articles per month without a subscription
Join now for unlimited access
Try first month for just £1 / $1 / €1