Five months to Istanbul - part three
Get The Leadout Newsletter
The latest race content, interviews, features, reviews and expert buying guides, direct to your inbox!
Thank you for signing up to The Pick. You will receive a verification email shortly.
There was a problem. Please refresh the page and try again.
Words: Peter Baker
My plan was to go around the world for two years, starting with a bicycle ride from London to Istanbul. In preparation, I'd given my bosses four months' warning I was leaving and then finished at my job six weeks before setting off.
I used those six weeks to go through every possession I owned, throwing (or giving) things away and leaving the rest with trusted friends. I then visited the important people in my life, tied up my loose ends and threw an enormous going-away party.
I didn't know much about bicycles, so decided to undertake the trip with the hybrid on which I'd been commuting to work (and bought two panniers and a one-man tent to strap to it). As for the practicalities, my assessment was as follows:
1) There's the ground
2) There's a bicycle
3) You've got a general idea what Europe looks like
4) Head south-east and keep an eye on road signs
How hard could it be?
Read part one of Peter's journey>>
Read part two of Peter's journey>>
11: The Po Valley
6 August
3,830 km
In Italy, the coffee is cheaper and the road signs more confused than in France. Because it's so hot I've started cycling topless and because I can no longer bear to use the helmet (it gives me a headache) I've started tying stuff around my head. All this, along with the flowers in my handlebar bag and signature red sunglasses (Greenwich Village, darling) comprises my new cycling image.
Due to this über-hippy look, and the excitability of the locals, I get quite a lot of people shouting at me. I reckon some of it's rude, but I have the advantage of not having a clue what they're saying, so I just wink knowingly, point Fonz-style and sweep on with Zen-like calm.
After reaching Genoa we headed north through the Apennine Mountains and have since been travelling west along the Po valley. Last night, on a river bank a few kilometres north of the town of Legnano, Nelly and I found our best camping spot so far.
It was an isolated clearing in a dense copse of trees discovered only after much scouting. Getting Nelly there meant slinging her over my back and wading through a deep layer of undergrowth. Then I set up the tent and collected a huge pile of wood.
I sat by the fire, 15 metres above the running river, beneath a great canopy of trees and a greater one of stars and galaxies beyond, eating an elaborate picnic of olives, anchovies and sun-dried tomatoes. A chorus of frogs sang to me while I looked into the flames and burned stuff. Then I fell into a long and restful sleep.
This afternoon we've been exploring Legnano's market and I found a man selling rainbow-patterned peace flags ('pace' in Italian). In bought one which will henceforth be worn around my head.
My next pit stop will be with Italian friends near Venice.
12: Italian Summer
16 August
4,009 km
I'm at the home of the family of Linda Pevere, my Italian ex-London housemate. Within half an hour of arriving, I was showered and sat at a long table in the garden eating supremely delicious home-cooked food, as Laura (Linda's mum) massaged my tired legs while feeding me melted chocolate with a spoon.
The Pevere family live in a large house with a rambling garden that abounds with fruit trees, grape vines and a sizeable menagerie of animals. Their village is the kind of place where everyone knows everyone. Uncles, aunts and cousins are scattered in the immediate vicinity and often pop by.
This part of Italy is one of the richest regions in Europe. It's straight out of a glossy magazine. At one point, while sitting in the gorgeous piazza of the nearby town of Oderzo, Linda's super-cool brother Paolo arrived looking excited. He proceeded to have an intense exchange with all assembled (lots of hand-waving and passion). I was terribly impressed and imagined some exotic scheme was afoot. It was only afterwards that someone explained to me that they'd been talking about aftershave. God, I love the Italians.
That evening, Paolo drove us south to watch DJ Tiesto deliver a set at one of the big coastal nightclubs. In this glammed-up part of the world, clubs come with their own in-house waterfalls and car parks filled with Mercedes and BMWs. The next day brought the pièce de résistance: three days on an island encircled by beaches, in a lagoon by the Adriatic with 10 Italians and enough red wine to freak out a large rhinoceros.
The whole family, and numerous hangers-on, descend annually for this hard-drinking lagoon-based fiesta. Operations are led by Ido, Linda's dad, and he's the kind of guy that likes to lead from the front. We're talking about a man with more than a hundred ducks and chickens, and who makes his own salami from scratch, starting with the pig.
Our three days on the island consisted of sunbathing, getting drunk in the rain, large quantities of extremely fresh seafood and lots and lots of messing about in boats.
13: Trieste
21 August
4,153 km
I left Linda's clan on the 17th and headed towards the Balkans. The following afternoon I was picked up in Trieste by Serena, an old friend of Linda's who used to visit us in London. She dresses like something out of A Midsummer Night's Dream, with a twist of gypsy chic.
The two of us first took Nelly to a bicycle repair shop for some much-needed love and mechanics. Then we went back to Serena's flat in the hills rising behind the city. The flat has views over the Gulf of Trieste, is filled with eastern throws and inhabited by a mischievous cat. The weather was to die for, so we sat on the sun-filled balcony with her boyfriend Matteo (bearded-hippy-rock-god), played cards and listened to the blues.
This is my fourth day in Trieste. Serena and Matteo's friends are a sprightly bohemian crowd of musicians and trade union activists. Since I arrived we've drunk cocktails on a grand plaza built by the Archdukes before World War I; spent an evening laughing beside the Adriatic under a full moon; and, on a poignant night, considered the ways of the world at Matteo's spacious house, before being lulled to sleep by the melancholy music of Edvard Grieg.
My stay here has left me feeling profoundly regenerated and, since arriving, Tomorrow, I break for the border with Slovenia. Matteo is hiring a bicycle to join me for the uphill ride.
Serena really came into her own last night. Surrounded by empty wine bottles and sat between two guitar enthusiasts, she lowered her eyes, leaned across the card table and whispered, in her heavily-accented English: 'Vood ju laak to play … poka?' Laugh? I nearly died.
Daily Routine
I've come across a lot of people who, when undertaking long-distance bicycle rides, treat the experience as some sort of race: getting up at six o'clock, getting on the road as early as possible, cycling as fast as possible etc. That's not really my style.
By the end of the first month, I'd settled into a routine. I'd sleep about nine hours a night, get up mid-morning, have a bit of breakfast, hang out at my campsite for a couple of hours, begin cycling around midday, break for coffee if I saw a nice spot, cycle for as long as I fancied and stop daily to buy food and water.
Each evening I'd camp in the most beautiful place I could find, wash my body, then settle down to eat, read and daydream. Once I'd made my daily shop, I could stop wherever I wanted, and if the day ended in a forest, on a mountain or (one time in Serbia) in a swamp, so be it.
That was the manner in which I cycled across Europe. I was supremely fit, getting loads of sleep and spending my days filled with incredible highs like freewheeling down mountains in the sunshine. Not only was that an extremely healthy lifestyle, but it was punctuated by powerful and affecting experiences such as my visits to Chartres Cathedral, the Vézère Valley and the Viaduc de Millau. All these things feed into your state of mind, and the way that you feel about the world.
14: Critters
23 August
4,295 km
The first thing I saw on crossing the Slovenian border was a naked man standing beside a parked lorry. Evidently, the guy had issues. Ninety minutes later I was 30 klicks from the border, night was about to fall and I'd left it late to camp, when I spotted a path leading into a damp forest of enormous pine trees. I made my way in.
Camping at times like that is much more fun if you have a fire. However, it had been raining hard for three days and the forest was utterly waterlogged.
Using the last light of dusk to collect wood, and a bit of tissue and the card from a battery box to light it, I created a roaring blaze on my first, carefully constructed, attempt. Feeling pleased with myself I then settled down to eat a dinner of ham, mustard and pickle under the trees. That's when I noticed the ants pouring into my camp from the blackness of the surrounding forest.
For the next 40 minutes I half-heartedly ate dinner while periodically throwing batches of the little varmints into the avenging flames of my expertly constructed campfire. But by the time I'd eaten, the antish offensive showed no sign of abating, so I gave up the struggle, brought everything inside the tent, sealed it as best I could, then went to sleep.
The next morning, the clouds had cleared and daylight illuminated the forest. On opening my eyes I saw a teeming multitude of ants covering the tent. A swarm of black army ants was marauding its way across the forest's floor and I'd camped right in the middle of them.
I tried to find a clear area on which to dump my equipment and get ready for the day free of ant harassment. I ran to and fro, but the moment I put down an open-sandalled foot anywhere five or six of the little critters would crawl between my toes and chomp on me. I couldn't find a single square foot of forest not covered with horrid black biting things.
I eventually threw down a blanket and spent quarter of an hour hopping from foot to foot while frantically breaking camp. I decided to skip breakfast.
Ants 1: Cyclist: 0
15: Slovenia
29 August
4,314 km
The evening after being assailed by the black ants, I arrived at the last of my scheduled European stops: the house of my old friends Maja and Cani in the Slovenian town of Kranj.
On arrival, I was given my own room with a soft double bed and a balcony. The view outside is of mountains running horizon to horizon. There are two kitchens and – joy of joys – English Breakfast Tea. I'd originally planned on staying just two or three nights. Maja insisted on at least ten.
The house is an enormous alpine-style arrangement split into three big flats. Floating around is Maja's brother Uros, an intellectual computer-literate type on his summer break from university. Uros has a much-appreciated propensity for cooking brunch on behalf of Englishmen who rise late in the day.
Slovenia is right at the forefront of the rapid blurring of Europe's old Iron Curtain division. It's well organised, visibly prosperous and busy making the most of the summer. On my second night we attended a free open-air concert in a vampire-style ruined castle. The headline act was a feisty local folk band with a comedy accordion player and, inexplicably, Gandalf on guitar.
The next evening we saw an Italian blues band play a local jazz festival with Maja and Cani's crew: a free-spirited, open-minded bunch who danced barefoot on the grass until midnight. I've also been exploring the countryside by bicycle and spent an afternoon by the river in Ljubljana – Slovenia's funky capital – drinking beer under the sun with Maja's extraordinarily attractive colleague Dunya. Then we walked uphill to the city's castle and took in the surroundings.
We've just got back from a weekend on the coast. Cani, Maja, Vid and I swung down there to stay at their cottage by the sea, where we slept, read and lazed around. Excellent for the soul.
16: The Infection Hospital
7 September
4,567 km
After 10 days of luxury at Maja and Cani's house, I finally dragged myself away and headed for the Croatian border. My last days in the country would be much as my first: intermittent rain, thunder rolling through thickly forested valleys and hilltops lost in overhanging cloud.
I first began talking to myself early in this pilgrimage as a way of focusing the mind. From there it was an obvious step to start talking to Nelly ('Well, Nelly, today we're heading for XYZ town. We'll find a bike shop, get that spoke sorted …' etc.). It was somewhere in Provence that I caught myself answering back on behalf of the cyclatron: essentially carrying out both sides of a conversation with an inanimate object.
Following a month with real human contact between the French Riviera and Kranj, Nelly and I stopped talking to each other. But three days of sleeping in the Slovenian and Croatian countrysides and the bicycle began piping up once more.
Those conversations were halted in Zagreb. My maps showed three campsites in the city. None of them turned out to exist, so I was forced to use a youth hostel, which brought sudden immersion into the global backpacking community.
Just before the Croatian border I got stung on the leg by an aggressive flying insect. By yesterday, the wound had developed into a multicoloured bruise accompanied by full swelling of the left shin. That led to a tour of three of Zagreb's medical facilities which culminated in a consultation at the local infection hospital with a very nice doctor called Marcus. He informed me that my heart rate is now extremely low ('Sports heart,' he said) and I have a mild bacterial infection of the skin called Streptococcus.
I was then handed over to a nurse called Joanne (four kids, aged 8–14, likes collecting foreign coins) who had the inestimable pleasure of giving me my first ever bottom jab. I was forced to lie down for some moments afterwards and have now been ordered to stay put a few days before hitting the road for Belgrade.
17: The English Patient
20 September
4,571 km
My claim to be suffering a mild infection turned out to be an understatement. After two days of waiting for my multicoloured shin bruise to clear, I returned to the infection hospital for what I thought was a paranoia check.
The doctor examined my leg, asked a few questions, declared the infection out of control and then hospitalised me. Two hours later I was dressed in baggy blue pyjamas and immersed in a world of bossy matrons, haughty doctors and eccentric bald men with sideburns, wandering around in dressing gowns.
The morning after my internment, our ward was invaded by six high-energy nurses. As I stumbled out of bed bleary-eyed they thrust towels at me and ordered that I take a shower. The fact I was half asleep and everyone was shouting in Serbo-Croat gave the experience a strange phantasmal quality.
For the first four days, I was given hard-core antibiotics, delivered intravenously four times a day, which had me writhing on the bed in pain. On day five I was downgraded to once-a-day penicillin bum injections which, while rather undignified, were considerably less painful and a subject of great hilarity for everyone else.
In the next bed is Minja (stomach infection), who has become my top hospital buddy. Minja can't understand why I don't want to spend the rest of my life in Croatia and I've been forced to insist, repeatedly, that I'm going to Turkey. On day two Minja's cousin – blessings upon his soul – brought a television into the ward, giving us access to cheap American drama, football and The Simpsons.
It's comforting to know that I can show my face at a foreign medical institution, with a condition I don't understand and have a team of strangers swing into action with proficiency, humour, and compassion. My respect for medical professionals has been greatly enhanced, as has my hatred of needles.
18: Serbia
28 September
5,054 km
On finally leaving hospital in Zagreb I found that the skies had turned grey, the winds cool and the leaves brown. Autumn had arrived.
The next morning, after buying enough maps to get us to Turkey, Nelly and I finally left Zagreb on the 22nd, made our way south through the city and headed for Serbia. For two days, raindrops kept falling on my head. In the evenings I slept in wet hillside meadows, where I was forced to make friends with distressingly tactile slugs and spiders.
On our final evening in Croatia we camped deep in an ancient forest of gnarled trees, where I lit a fire, drank a bottle of Zinfandel and was kept company by the wails of nocturnal wildlife. The next morning a thick mist had descended and visibility was down to yards.
By the time Nelly was loaded and I was pushing her back to the path, two figures had appeared out of the gloom. They were gruff old men bearing huge wicker baskets full of the woodland fungi they were gathering. They were very friendly, so I took photos of them proudly showing off their mushrooms.
That afternoon, two rainstorms crashed past and the sun – hanging low in a bank of bleak cloud – made a mirror of the arrow-straight road into Serbia. The first town we came to was called Sid, and there I treated myself to a slap-up Balkan-style mixed grill with lashings of cold pink wine.
Striking deeper into the Balkans, I feel like the ultimate cycling hippy: topless, wearing big red sunglasses and with a multicoloured peace flag around my head. As I rode into the suburbs of Belgrade yesterday my joy was such that I began spontaneously belting out Pink Floyd numbers. Then, on reaching the city proper, we came to the wide expanse of the great river cutting through it. At that point I flipped to – what else – Johann Strauss' The Blue Danube, as I meandered along its venerable banks. 'La-daa-daa-daa-daaaaa da-da da-da …'
19: Belgrade
5 October
5,356 km
In Belgrade I stayed with a cousin of my Slovenian friends Maja and Cani. Her name is Maca (pronounced: 'matza' meaning 'cat') and she lives with her son Filip. They dwell in a tower block in the city centre which, on the outside, is concrete and Soviet-style, but on the inside is a pristine haven with bookshelves lined with Proust and Dostoevsky and a forest of pot plants.
That evening we headed downtown to join another cousin, Josif, in a turn-of-the-century house share filled with his UK-educated, English-speaking friends. Six hours after arriving in Belgrade I was in the back of a saloon, flanked by drunk Serbians, being driven by a man called Igor to an all-night taverna where everyone sang along and we danced on tables until morning.
From Belgrade, I followed the Danube east through mountainous undulations of white rock. Immense sheets of the stuff, crowded with forests and meadows, soared up on either side. Just after the town of Veliko Gradiste I stumbled upon a titanic Dungeons & Dragons-style castle sprawled along the cliffs. A sign revealed its name to be Golubac Grad. I had it all to myself and clambered on its walls until evening. In England it would cost 20 quid to get into a place like that.
I'm now at the town of Negotin, right on the border, where Nelly needed some spokes replacing. I found an ancient-looking bicycle repair shop where it looked like they could fix anything. The guy running it was round-faced, solidly built and called Nenad. We got talking and, sure enough, it turned out the shop had been in continuous use since his grandfather set it up 70 years ago.
As we talked about bicycles the grandfather appeared. He had huge workman's hands, was still drinking and smoking, and remained in contact with Jewish families in Israel he'd helped escape the Nazi death camps. He even still repaired the odd bicycle. He was 92.
From here I follow the Danube east for another few hundred kilometres into Romania. Then I drop south into Bulgaria. Beyond that is Turkey.
20: The Danube
11 October
5,727 km
I've now travelled 648 kilometres along the river Danube. Here are some incidents and observations from along the way.
1) One night I hauled Nelly 200 feet up a hill beside the river to watch the sky in a meadow where no one would find us. I spent the evening on my back, star chart in hand, studying the heavens. The next morning the mist receded to reveal two bovines, one ancient Serbian shepherdess and a billy goat gruff. By nine o'clock not only had they found us, but we were already surrounded.
2) Bulgaria employs only top-quality comics as border guards. The joke 'You carrying hashish, ecstasy, ammunition, slaves?' never goes out of fashion.
3) At one point we crossed the river on a small ferry shared with some tobacco smugglers. I chortled while watching them Sellotape packets of Marlboro to themselves. One chubby fellow managed to get 50 packets under his clothes before I lost count.
4) Stopping at a roadside shack in Romania to drink a small coffee, I observed a gypsy girl arrive wearing a bright-red headscarf, chequered skirt and massive hoop earrings. She went straight to the bar and ordered an enormous flagon of beer. The gypsy girl was a couple of inches south of five feet, while the flagon must have held a litre. She did the lot in two gulps. It was ten in the morning.
Bonkers update: whizzing down dusty Balkan roads, I am entirely tickled by the pleasure of life. When camped at night I now rave almost constantly to myself, singing snatches from songs and shouting things at Nelly. I've named both my bicycle panniers. The left one is called Doris and the right one Mildred. My tent has been christened Larry. We're quite a team.
I'm in the Bulgarian city of Ruse, still in the Danube valley. It's starting to get really cold. I'm heading south.
After 6,000 kilometres
Exercise is the closest thing we have to an elixir of youth. It's the ultimate feel-good drug and brilliant for your skin, body, looks and sense of wellbeing. Having nine hours of sleep, followed by six hours of exercise and then being clean and alone in the wilderness, with good food and the stars for company; and doing that day in, day out, for five months puts you in a very beautiful place physically, mentally and emotionally.
Along the border that separates Bulgaria from Turkey there is a ridge of mountains. Those mountains are characterised by deep valleys, thick forests and spectacular views. On my final night in Bulgaria I camped high in them, on a deer trail, about a hundred metres from the road. It was freezing, so I spent the evening inside the tent with the door zipped up and my head torch on, eating a meal of bread, cheese and apples, washed down with red wine.
Sitting there, cross-legged, alone in the mountains, cutting up apples with my penknife and singing away to myself, I stopped what I was doing in a moment of introspection. I suddenly realised how intensely happy and content I was feeling.
A lot of people asked me why I ever stopped cycling, suggesting I could have pushed through Turkey into western Asia. But while those 150 days in the wilderness were some of the best in my life, by the time I reached Istanbul, I was done with cycling.
21: Bulgaria
14 October
5,931 km
Wild animals keep approaching us. They're mainly deer, snuffling things investigating us at night and, on one occasion, a wild boar. Two nights ago, camped off the E70 after the town of Razgrad, a pack of feral dogs – angry and barking – appeared out of the night.
We had a very big campfire burning, so I armed myself with a firebrand and a club then shouted really rude words at them, very loudly, until they scampered off. Nelly and I are unafraid of pesky woodland mongrels and the dogs knew it. I imagine dogs can smell that sort of thing.
The Bulgarian hinterland has produced some of the best cycling of this trip. I've been pedalling merrily away, free as a bird, lost in my own world. The best day so far was near the town of Madara. Nelly and I had ridden up onto a plateau to consider an ancient carving of a horseman beside medieval Greek inscriptions that had been hewn in a cliff face in the eighth century.
Descending from the plateau, we were confronted with a vista of green plains as far as the eye could see and several kilometres of freewheeling as we descended onto them. With the sun on my face and spirits ascending to the stratosphere, I decided it was time to pay my respects to Ms Gloria Gaynor. 'At first I was afraid, I was petrified …'
The local agricultural workers looked on in bemusement, sickles in hand, and completely failed to applaud my performance. It was as though they'd never seen a topless hippy on a bicycle, with a rainbow-coloured peace flag tied around his head singing 'I Will Survive' before. I bowed and waved anyway. It was a good moment to be alive.
Yesterday afternoon we reached the city of Varna. It's on the Black Sea.
22: Istanbul or Bust
18 October
6,081 km
Back in Slovenia, when I was getting ready to leave for Zagreb, they warned me to be careful of the Croatians. They're a wily people, I was told, and not to be trusted. Two weeks later, after the Croatians had selflessly spent 12 days curing me, they, in turn, cautioned that the Serbians were dangerous and unpredictable. That wasn't my experience of the Serbians.
In Serbia they said that the really dangerous people in this corner of the world are, in fact, the Bulgarians. Last night, I told this story to a Bulgarian man called Rado, assuming that he'd find it amusing. 'Ah,' he exclaimed, 'well, there are some parts of the country …'
Of all the countries I've visited, Bulgaria was the one I knew least about before arriving (apart from that it's got a major problem with corruption). After nine days, here is my personal verdict: friendly and polite people, good roads, well-stocked shops and stunning value for money. I think it's a fantastic place.
After hitting the Black Sea at Varna, we've travelled south down the coast to Burgas in Bulgaria's south-eastern corner. Turkey is now very close. We're resting at a proper hotel for a couple of days to prepare for the final stage.
The time has come to wrap this sucker up. All we lack is an attendant rock band to play a theme tune as we head out on the last leg. The plan is simple: strip to the waist, strap the team to Nelly, don my lucky peace bandanna, then break for the border. I'll tell you how I get on.
23: City of the World's Desire
24 October
6,429 km
At 1.39 p.m. on 23 October, 150 days after setting out from London, Nelly and I arrived in Istanbul: formerly known as Constantinople, formerly as New Rome, and formerly as the city of Byzantium.
Yesterday – the day I entered the city – will always remain seared into my memory. Our last map only covered the land up to 50 klicks before the suburbs. Rather than seek out a new map I decided I'd wing it and follow my nose.
My strategy was to drop south until I reached the coast, then east until I saw the Aya Sophia. What I didn't realise was that several large estuaries stretch north from the Sea of Marmara, so you have to take a very indirect route. I followed my guts and got all my guesses right. After crossing two causeways, we finally reached the coast and found a road running east-west. From there, there was only one way to Istanbul.
The final run-in involved 30 kilometres of undulating, roller-coaster, six-lane freeway with very bad tarmac. Turkish drivers are aggressive and they don't use their indicators. It was a hair-raising ride and I lost all feeling below my wrists as I gripped tightly onto Nelly while chanting 'Don't get killed, don't get killed' through gritted teeth.
As the road flattened and the traffic slowed, I came to a flyover where someone had strung a blue and white sign. The sign read: 'Welcome to Istanbul'. Welcome indeed.
Then the forest of minarets of Sultanahmet – the old city – appeared. It was the third Sunday of Ramadan and the place was jam-packed. A hippy on a bicycle with a rainbow flag tied around his head was like a red rag to a bull. I was briefly mobbed, but too happy to care. Then I was beside the Aya Sofia. I had arrived.
Leaving London that fateful spring afternoon seems a long time ago. As regards this whole 'I'm going to cycle to Istanbul' malarkey, I think I've made my point.
The day before yesterday – my last in the wilderness – I had wanted to camp somewhere memorable. Late that afternoon, while cycling across a moor-covered ridge, I saw a rocky spur in the distance, high above the surrounding land. The outcrop was hundreds of metres from the road. It took over an hour to haul Nelly and the gang there one by one, carrying each aloft in turn over the heather. I pitched up as the sun set, ate my picnic and then clambered up one of the rock columns.
Wolves started howling in the distance. Miles from anywhere, the wind on my face and a blanket wrapped around me, I looked up at the clear field of stars above, down at the twinkling lights of the towns in the distant valleys below and thought about the previous five months.
There are some moments – moments such as those – that one has a vain urge to try to capture. They cannot be captured, except as a fading memory which will never adequately recall what it was really like. Moments like that are fleeting, destined to sparkle and then pass away, just like men. But, of course, that's what makes it all so beautiful.
The trip by the numbers
Number of days on the road: 150
Days spent in:
UK 5
Slovenia 13
Romania 3
France 60
Croatia 21
Bulgaria 10
Italy 23
Serbia 12
Turkey 3
Different camping spots: 69
Highest speed: 69.9 kilometres per hour
Most distance in a day: 146.1 kilometres
Punctures fixed: 21
Maps used: 8
Peter Baker's book, The Jolly Pilgrim, is available from Amazon. For more information on the author and the book, go to the Jolly Pilgrim website.
Read part one of Peter's journey>>
Thank you for reading 20 articles this month* Join now for unlimited access
Enjoy your first month for just £1 / $1 / €1
*Read 5 free articles per month without a subscription
Join now for unlimited access
Try first month for just £1 / $1 / €1
Get The Leadout Newsletter
The latest race content, interviews, features, reviews and expert buying guides, direct to your inbox!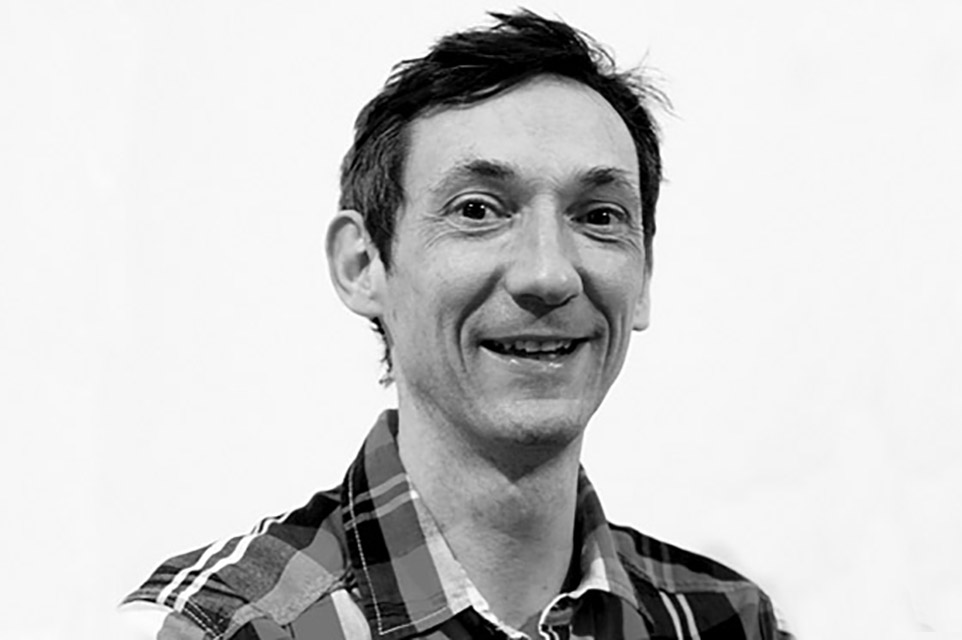 Nigel Wynn worked as associate editor on CyclingWeekly.com, he worked almost single-handedly on the Cycling Weekly website in its early days. His passion for cycling, his writing and his creativity, as well as his hard work and dedication, were the original driving force behind the website's success. Without him, CyclingWeekly.com would certainly not exist on the size and scale that it enjoys today. Nigel sadly passed away, following a brave battle with a cancer-related illness, in 2018. He was a highly valued colleague, and more importantly, an exceptional person to work with - his presence is sorely missed.