10 pictures of the peloton's elder statesmen looking incredibly young
Take a look at the likes of Alberto Contador, Alejandro Valverde, Bradley Wiggins and Fabian Cancellara in their younger days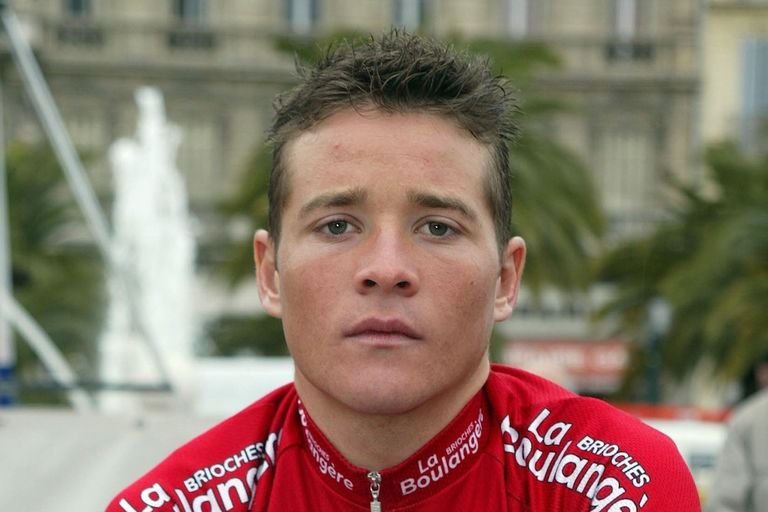 (Image credit: Yuzuru SUNADA)
Cyclists are often like fine wines - improving with age. But all that time outside in the sun sometimes means their youthful good looks disappear as their careers progress.
Take a look at some of the older chaps in this year's professional peloton in their younger years...some of them have changed quite a bit!
Fabian Cancellara
Spartacus had his distinctive features back in 2004, when the picture on the left was taken, but roll the clock forwards 11 years and the decade of churning a massive gear have taken their toll...but only slightly.
Tom Boonen
Tom Boonen had his steely-eyed determination back in his early days at Quick-Step and the only thing missing now is his hair.
Alessandro Petacchi
It's quite tough to spend a billion years in the professional peloton and not show some signs of age, but Alessandro Petacchi managed to age quite gracefully.
Alejandro Valverde
One of the most prolific cyclists of his generation, Alejandro Valverde started his career with a face as smooth as a baby's bottom and now sports a bit of face fuzz to show he's old and wise.
Sir Bradley Wiggins
Talking of face fuzz, Sir Brad's facial hair has been a thing of legend in recent years. From the smooth face to the mutton chops and then on to the full on beard. It's a natural evolution.
Joaquim Rodriguez
Joaquim Rodriguez's legs may still be as strong as they were in his younger years, but his 36-year-old face tells a thousand stories.
Thomas Voeckler
All those years of gurning have taken their toll on old Tommy Voeckler, a few wrinkles have appeared on his brow and a permanent look of exhaustion are now etched on his face during races.
Mick Rogers
Mick Rogers started his pro career as a handsome young Aussie, riding for Quick-Step. Three world time trial jerseys later and the young buck has turned into a grizzled mountain workhorse.
Luca Paolini
Another member of the facial hair gang, Luca Paolini's smirk is as recogniseable now as it was back in his Mapei days. And his jersey is a lot easier on the eye now as well.
Alberto Contador
Who would have thought this baby-faced little fella would turn into the Grand Tour assassin he now is? He may be all smiles on the podium, but Alberto Contador saves his mean streak for the roads.
Wildcard selection: Cadel Evans
There are some riders who look no different from the time they start their career to the time they hang up their wheels. Ladies and gentlemen, Cadel Evans.
See how fast Sir Bradley Wiggins passes his minute man at the Hull 10-mile time trial