Graeme Obree and Dr Steve Peters among speakers at Cyclefit Symposium
International Cyclefit Symposium returns in Manchester in November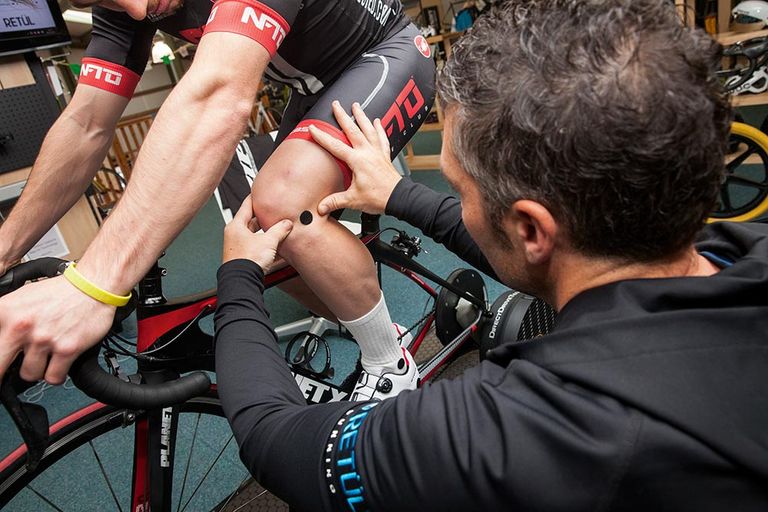 After a two year absence, Cyclefit is bringing back the International Cyclefit Symposium to Manchester University on the 14-15 November 2016. The theme is "The Intelligence of Fit" and is designed to challenge thinking around bike fitting.
>>> Five exercises to prevent and treat neck pain (video)
This year's event is co-hosted by Philip Cavell and Julian Wall from Cyclefit and Phil Burt from Team GB. The keynote speakers are Graeme Obree the revolutionary cyclist and Professor Steve Peters, author of The Chimp Paradox and Team GB's consultant psychiatrist.
Watch: how to set your saddle height
Registration is open to anyone with an interest in catching up with the latest developments in the field of bike fitting. It is an essential event and of particular benefit to practising bike fitters, coaches, physiotherapists and others working with cyclists. With a broad range of speakers it is likely to be a highly interesting and rewarding two days.
>>> Should you slam your stem: yes or no?
Alongside the many and varied speakers at the symposium there will also be 'unplugged' bike fitting demonstrations. ICS Unplugged format is simple. Between the formal lectures there will be well known fitters from all over the world holding the floor, with nothing between them and their client except critical reasoning, experience and creativity. Interestingly, these will be done in a stripped back way, to a simple set of rules:
· 20 minutes Max
· Client unseen beforehand
· No technology other than Fit Cycle and physio table
· Audience participation encouraged
· To encourage conceptual discussion points about each fit.
If you are interested in attending either or both days, then the Cyclefit website has more information.